My Condolence To The Family Of Prof. Atukwei Okai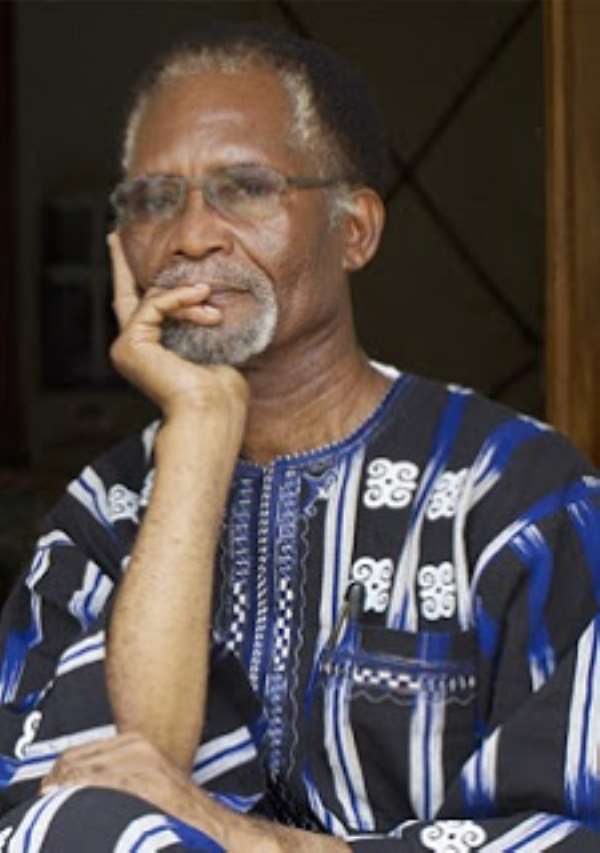 Professor Atukwei Okai
Death is inevitable but it's really hard to take when the merciless pangs of death takes a beloved one away. I couldn't hold my emotions and sadness after reading of the death of Professor Atukwei Okai.
Professor Atukwei Okai was one of Africa's greatest writers, a poet, cultural activist and academic. In the world of literature and poetry, Atukwei Okai published Lorgorligi Logarithms, And Other Poems, A Pawpaw On A Mango Tree, The Anthill In The Sea: Verses And Chants For Children, The Oath Of The Fontomfrom And Other Poems.
In his lifetime, like the great Nigerian writer, Chinua Achebe, he inspired thousands of writers and also collaborated with other writers to write. He also published 'Mandela The Spear And Other Stories.
The book lies in Okai's burning desire to celebrate the black experience and culture, through the iconic figures who symbolize those struggles and triumphs.
Thus, not surprisingly, one encounters names like Mandela, Nadine Gordimer, Amilcar Cabral, Patrice Lumumba, Kwame Nkrumah, to name a few. Okai has long established himself as one of the towering figures in the field of modern African poetry in English.
He is regarded as one of the pioneers of a vigorous reinvention of the poetic genre that revolutionized the poet/audience relationship, changed the mode of expression from scriptography to narratology, and the role of the audience from that of passive reception to active participation.
As a member of Ghana Association of Writers, (GAW) I enjoyed Professor Atukwei Okai's leadership as the Secretary-General of the Pan African Writers' Association, and former president of the Ghana Association of Writers.
Atukwei Okai was born on 15 March 1941 in Accra, Ghana. He had a very good life and studied both at home and overseas. According to the news on ModernGhana, he died at the Korle-Bu Teaching Hospital on July 13, 2018. Ref: https://bit.ly/2JjhJgA.
The man is gone but his impact in the field of literature, education, poetry, and writing shall always find a place in the international literary world, including Africa.