Ghana Trade Fair Launches 2018 Grand Sales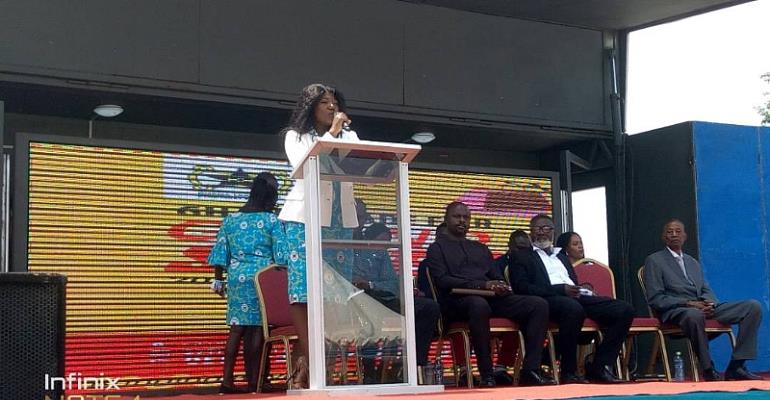 The Ghana Trade Fair Company Limited has launched the 2018 edition of the annual Grand Sales Trade Fair in Accra.
This year's event will be held from September 27th to 8th October 2018.
The Grand Sales is an annual 11-day sales event, which seeks to bring together over 100 exhibitors to showcase what they have to attract thousands of buyers.
The Goal of the Grand Sales is to create the platform for companies, both small, large, medium companies to offload their stock and to also restock ahead of the busy business activities that normally precede the Christmas season.
According to the CEO of Ghana Trade Fair Company Limited, Dr. Agnes Adu, the Grand Sales gives opportunity to Exhibitors to showcase their products.
"This year, we are expecting hundred (100) Exhibitors to participate in this year's Grand Sales, we are working with all our Exhibitors and encouraging them to offer moderate prices, or some cases, cheap prices to meet everyone's Budget".
She further stated that, " Grand Sales is also a good opportunity and a good platform to support the National core to buy and consume Made in Ghana products and services, whiles supporting the Government's efforts to reduce foreign goods".
Dr. Agnes Adu is therefore calling on the Government, Exhibitors, Media and Individuals to help make the 2018 Grand Sales a successful event.