MTN To Commission Gh¢5.5M Maternity Block At Tema General Hospital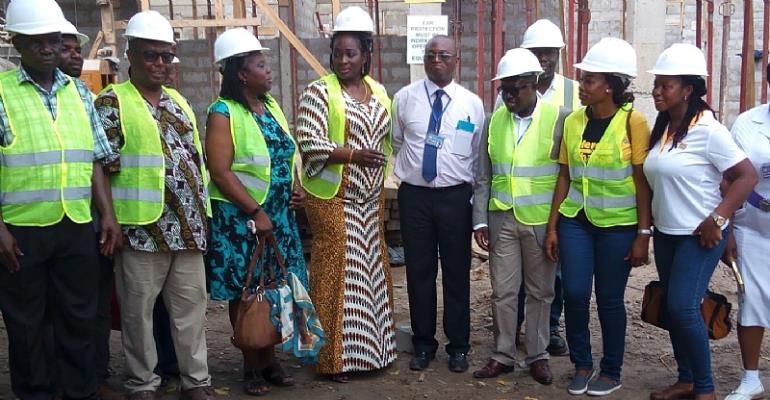 MTN Ghana Foundation will officially handover the new 40-bed maternity block to management of the Tema General Hospital on 20th July, 2018.
The Gh₵5.5 million project which was awarded to a construction firm, Brushwell Associates Limited commenced work on 9th November, 2016.
The 40-bed maternity block which comprises 20-bed first stage (labor ward) and another 20-bed lying-in (after delivery) is fully furnished with modern equipment ready for use.
The Acting Corporate Services Executive of MTN, Pala Asiedu Ofori said the facility will bring strong relief to expectant mothers and staff of the Tema General Hospital.
She noted that the facility will augment the existing structure which lacks adequate beds and facilities for proper delivery of expectant mothers.
Mrs. Ofori indicated that the facility, when handed over will ease the pressure at the delivery ward, improve safe delivery and enhance service delivery to pregnant women.
According to her, this will also help reduce the cases of child mortality which usually arises from acute conditions in the maternity ward.
She is hopeful that the facility will motivate the nurses to offer their best to ensure that every baby is delivered safely using the right equipment and technology that are available.
The Acting Corporate Services Executive of MTN emphasized that the Foundation has constructed and commissioned several projects aimed at improving maternal and child mortality across the country.
Some of the projects, Mrs. Ofori intimated, include a 40-bed Neo-natal Center for the Tamale Teaching Hospital in the Northern Region and the construction of a 20-bed maternity block fully furnished with medical equipment and furniture for the Ejisu Government in the Ashanti Region.
She posited that MTN Ghana Foundation has over the years placed critical focus on maternal healthcare and the general wellbeing of women in their center of operations.