Minister Reveals Ghana Ripe For Bunkering Activities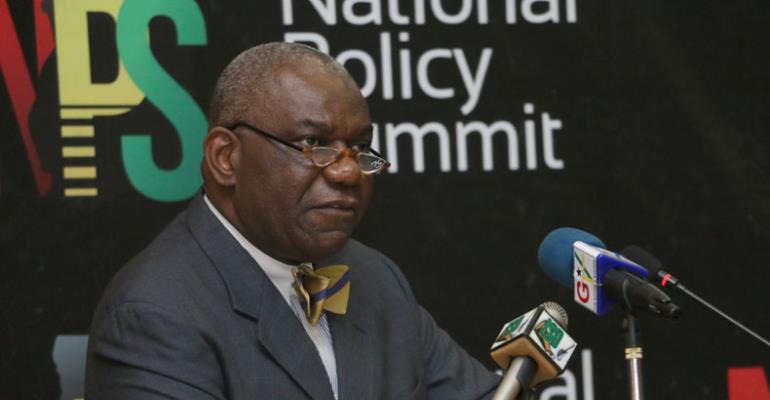 Minister for Energy, Boakye Kyerematen Agyarko has said that Ghana is still a destination of choice for bunkering activities in West Africa.
The Minister said this when he officially opened the Maritime Week Africa 2018 conference organized by Petrosport on Wednesday in Accra.
"The hosting of this conference in Ghana is not by accident. Ghana is still a destination of choice for bunkering activities, and is widely considered around the world to be one of the best countries in which to conduct bunkering activities in West Africa. This has been bolstered by the construction of GOIL's 13.5 million litre Marine Gas Oil Storage facility at the Takoradi Port and its 4 million litre storage facility at the Sekondi Naval Base to ensure regular and reliable supply of products," the Energy Minister explained.
Mr Agyarko further told the participants that the production of oil and gas in Ghana has boosted Ghana's trading position.
The port expansion projects at Takoradi and Tema would further ensure that the needs of bigger vessels operating in the oil and maritime business are better served.
The Maritime Week Africa is the only international bunkering event focused entirely on Africa.
This year's programme focuses on what Africa is doing to prepare for the 2020 global 0.50% Sulphur cap.
The conference also is intended to examine the options for African refiners and suppliers and look to bunker quality issues.
Speakers, who delivered quality presentation to participants, included representatives from Ghana Oil Company Limited (GOIL), British High Commission, National Petroleum Authority (NPA), among others.
Managing Director of Petrosport Limited, Llewellyn Bunkes-Hughes, expressed delight and thanked the Minister for Energy for attending the event.
He explained that the session was to look at developments in Ghana's oil and gas sector and ways in which this is driving trading activities between Ghana, its neighbours and the wider world.
The conference ended on Thursday.