US Embassy clarifies deportation of Ghanaians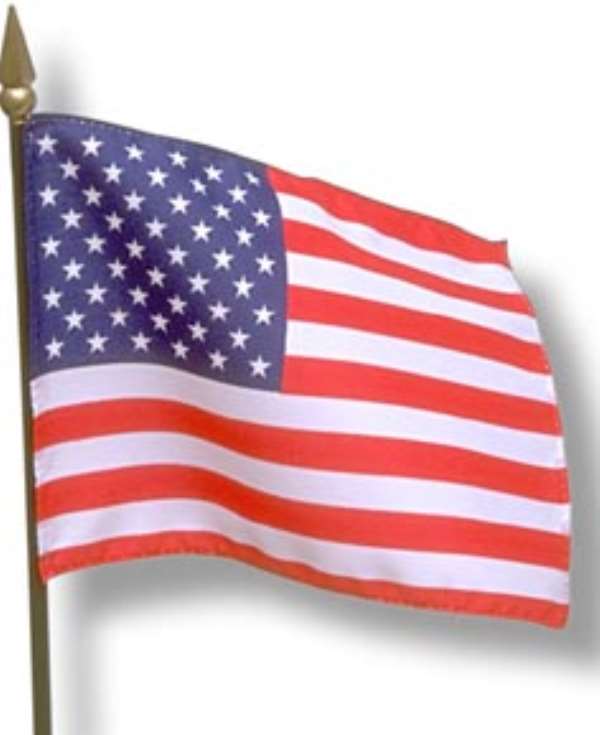 Accra, Sept. 23, GNA - The US Embassy in Accra on Friday explained that 24 Ghanaians who were deported from the US were convicted of various offences, including possession of drugs, domestic violence and other crimes.
"Under US law, both non-immigrants and immigrants ("green card" holders) can lose their legal status as a result of criminal convictions and can be rendered deportable under US immigration law," said a statement from the Public Affairs Section of the Embassy in Accra.
"The deportees were afforded all due process rights contained within the US system of jurisprudence," it added.
A total of 55 people, made up of 24 Ghanaians and 31 Liberians, arrived in Accra on Thursday after the US Department of Homeland Security, Immigration and Customs Enforcement had deported them. The chartered commercial flight that brought the Ghanaians continued to Liberia with the Liberians.
The statement said in support of this repatriation, a member of the Ghana diplomatic corps stationed at the Ghana Consulate in New York City interviewed all 24 of them prior to the aircraft's departure and accompanied the flight to Accra to ensure that the deportees' travel documents were in order.
The statement said there was an automatic 10-year bar against deported aliens from legally re-entering the US, adding that re-entering the US after being formally deported was a felony punishable by up to 20 years in prison.
The Ghanaians who arrived in Accra on Thursday told tales of mistreatment against them.
Some of them, who said they were legally resident in the US, looked traumatised and claimed they were not allowed to contact their families in the US. They were also not informed of their deportation.
Mr Richmond Oklu, 68, who had lived in the US for over 40 years, said he had five children in the US and served jail term for domestic violence in 1988 after which he was given a 10-year probation. He said he was sent to jail again for a similar offence in 2003.
He said he was a veteran who served in Vietnam for the US and added that he had a 25-year-old son serving with the US army in Iraq.
"I am disturbed because as I stand here now my case is pending before a US court yet my wife and children do not even know that I am in Ghana."
Mr Joseph Owusu, 52, who said he had been in the US since 1977 and was a legal resident, said he was arrested for forgery and jailed 60 days after which he was deported.
Mr Owusu said he was picked up in 2004 and had been moved from one detention camp to another since then.
Stephen Abzinah, 66, who could hardly talk and limped, told the Ghana News Agency that he had been in the US since 1978. He said he was arrested and convicted for possessing controlled substance.