NPP is finished - Mr. Domestication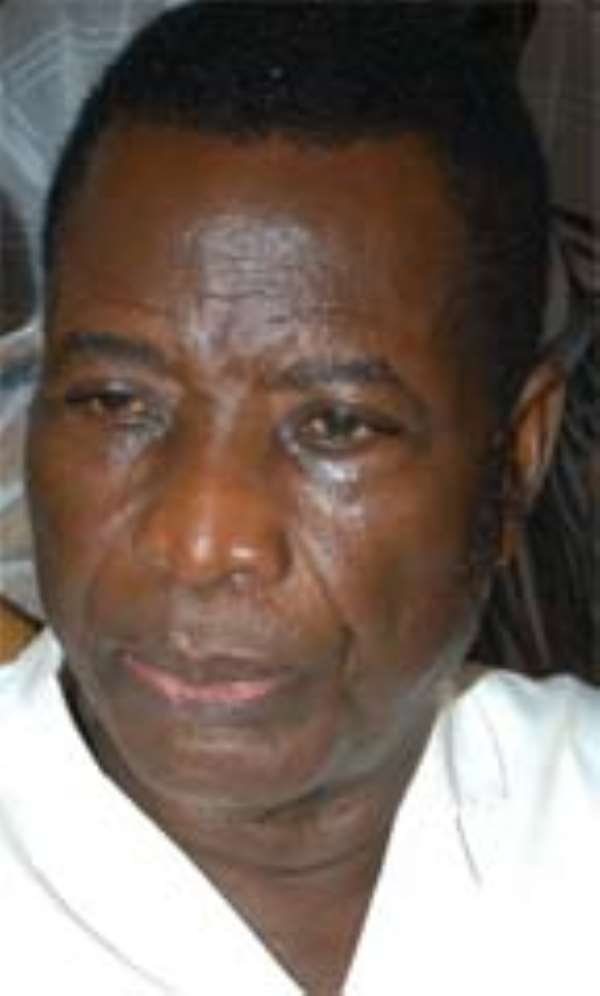 Mr Dan Lartey, the aging founder and leader of the Great Consolidated Popular Party (GCPP) has lashed out at the ruling New Patriotic Party (NPP), claiming that "it is finished."
Mr Lartey who was an ally of the NPP in the 2000 elections said, "The (NPP) are in complete disarray."
He was speaking in an exclusive interview with The Insight at his Citadel House near the Kaneshie Market on a wide range of issues.
He said in 2000, a combination of factors shifted political power to the NPP and they grabbed it with both hands without appreciating its significance.
"Today, every member of the party especially at the leadership level is doing what he or she likes. There is no discipline I the party and they have landed in big trouble." He said five years after the party assumed office nothing has changed. "There has been very little change in salaries and wages at a time when utility charges have gone up by more than 200 per cent," he said.
Mr Lartey said Ghana is still importing some major food items like rice, sugar, milk, and meat which can be produced locally. "Eventhough the NPP has woken up after the Asawase and Odododiodioo bye-election, Ghanaians do not trust them anymore and there is nothing they can do to win Ghanaians back," he observed. He said what Ghanaians need now is a "productive government, a government which will use domestic resources to produce goods for the local market and for export. That is domestication, and that is what we at the GCPP are talking about.
"Ghanaians have experienced the NDC's Structural Adjustment Programme and they have experience the NPP's HIPC and they have rejected both of them. He claimed that today Ghanaians want to go back to the days of Osagyefo Dr Kwame Nkrumah and to re-experience the prosperity of that era.