Mornah, Akpaloo Trade Blows Over Cedi Depreciation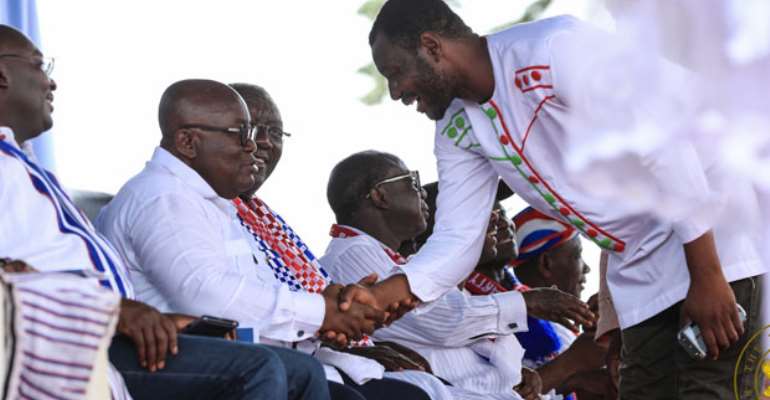 DRAMA unfolded at the Koforidua Technical University during the 26th National Delegates' Conference of the New Patriotic Party (NPP) when Bernard Mornah of the People's National Convention (PNC) and Kofi Akpaloo of the Liberal Party of Ghana (LPG) locked horns over the strength of the cedi in recent times.
In their solidarity messages, Messrs. Mornah and Akpaloo raised issues about the cedi depreciation against the dollar.
Mr. Mornah had said: "Latest economic indicators are not that favourable; it appears the 'IGP' has opened the 'cells' and the cedi is depreciating. We want the economic management team to arrest the situation for the betterment of all of us."
However, Mr. Akpaloo, who asserted his party members had never regretted voting for President Akufo-Addo and the NPP during the 2016 elections, said "this government is doing well considering the policies initiated by the Nana Addo-led government; I believe that they will honour their various promises".
Responding to Mr. Mornah's comments, he stated categorically that "Mr. Mornah got it wrong because under Mahama's administration, the cedi depreciated from GH¢1.90 to GH¢ 3.10 within the first18 months. Thus, he depreciated our cedi by 65 per cent".
He stressed that "but if you compare Nana Addo's government, he took it from GH¢4.25 to GH¢ 4.70 within 18 months. So if you compare the two situations, you can see that the cedi has just depreciated by 10 per cent under Nana Addo's administration".
He explained: "We are so much happy that we supported the NPP in the 2016 elections and we will never regret doing that because they are on course. Nana Addo has done well and I believe he will deliver. I have never regretted voting for him".
Mr. Akpaloo commended President Akufo-Addo for fighting the illegal mining menace; he further urged the President to address the issue.
FROM Daniel Bampoe, Koforidua