Asokwa: Thousands Benefit From Dr Francis Nana Yaw Boakye's Medical Screening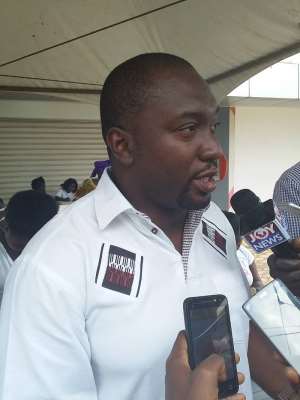 A medical team, led by Dr Francis Nana Yaw Boakye from the Department of Family Medicine, recently screened close to 3,000 people.
The beneficiaries went through hypertension, malaria, diabetes, body mass index and blood pressure screening.
Six communities in the Asokwa Constituency of the Ashanti Region benefitted from the medical screening and medication programme.
People from communities such as Ahinsan, Asokwa, Atonsu, Dompoase, Atonsu-Bokuro and Chirapatere, were offered education on the importance of healthy living.
They received free medication while those with serious cases were referred to other hospitals for further examination and treatment.
The health outreach programme, according to Dr Nana Yaw Boakye, formed part of their commitment to give back to society, especially the communities in which they grew up.
He said many of the sudden deaths could be avoided if detection of the disease had been done early, hence their decision to organise the free medical screening for the communities in which they were raised.
Dr Boakye stated that they believe the health screening and medication programme would bring immense value to the beneficiaries.
He further urged Ghanaians to undertake regular medical checks to deal with early signs of chronic diseases.