On Ranches In Affram Plains For Fulani Herders!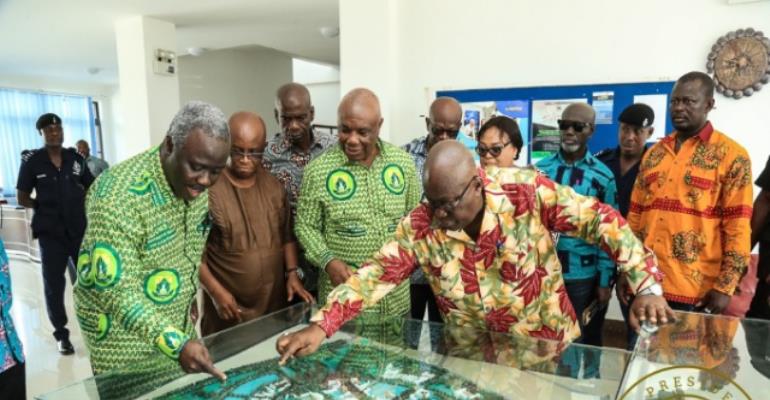 Several Questions come to mind reading the article on ModernGhana.com of July 10, re: "Affram Plains: Gov't Sets-Up Cattle Ranch to Deal with Herder Menace".
First of all the Government must be congratulated for tackling a serious issue that has not been examined in the last 40 years. However
Many questions come to mind that the government should debate in cabinet, ponder deeply, and come out publicly since this could be a good or bad policy and legacy of Nana Addo the President.
What is the Financial Plan and Operational Strategy for these ranches?
These cattle herders are nomadic people from sometime outside Ghana and engaged in PRIVATE BUSINESS of herding cattle.
Is it the duty of government to provide them ranches?
And even if so, are they going to be fenced? Are the ranches Ghanaian land fenced and then given away free?
Is there going to be any records of land grant by government to these nomadic cattle herders,, with paperwork and right to succession or inheritance?
Aren't these nomadic people known to travel hundreds of miles from day to day in any land they see?
Are we then going to enforce laws to keep them stable and encaged within barriers?
Has there been any dialogue and consultation with any of these nomadic tribesmen? Anything in writing or just African handshake?
Folks-
We Ghanaians and most Africans have suffered and been used and abuses in history. Some even think we are not intelligent enough and that is why it is so easy for outsiders to come and buy our people as slaves or colonise us! Do our people even know the value of land? Can the President sincerely tell us he understands the value of real estate, and the concepts explained well by Prof. Hernando deSoto in his book "The Mystery of Capital"?
I am not sure of this but why is it seeming to me that the NADAA NPP-2 government has low skills in resolving problems and finding solutions?
A GOOD BUSINESS outcome could be these ranches set up and leased to these trespassers; but is that the idea?
If it takes money, whose money is going to be used?
Are they cattle herders going to pay anything and contribute any tax money to the nation of Ghana?
Just a few questions to grapple with if anybody can pass it along to the NPP-2 government under His Excellency Nana Addo Dankwah Akufo Addo.
Long live Ghana.
Dr. K. Danso - Jul. 11, 2018
President- Ghana Leadership Union (GLU),