Two Nabbed Over Narcotics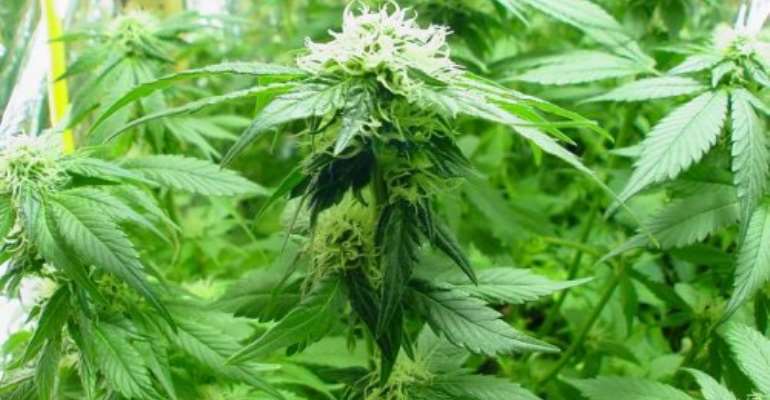 Two suspected drug couriers, have been arrested at the Kotoka International Airport for attempting to smuggle narcotics outside the country.
Joyce Hall Rasta, a Ghanaian-born Britian, and Djamidu Elhajji Souley, a Togolese, are in custody pending further investigations.
A source at the Narcotics Control Board told the Daily Graphic yesterday that Joyce had parked cannabis into two egg-shaped parcels and concealed them in her brazziere as if they were her breast nipples.
It said Joyce, who looked more masculine than feminine, could not escape the watchful eyes of the security personnel, while she went through departure formalities.
It said Joyce, a native of Aburi but domiciled in the United Kingdom, alleged that she was once arrested by the police for possessing what she termed herbs.
The source said Souley was arrested at the airport for possessing 50 pellets of suspected cocaine.
It said the suspect claimed that he was a driver in Germany but was recruited to come to Ghana for the drugs for a fee.
The source expressed concern about the alarming rate at which Ghana was being used as a transit point for drugs abroad.
It explained that such a practice made any passenger travelling from from Ghana to be a potential suspect and, therefore, subjected to all kinds of inspection and queries.
It, therefore, appealed to Ghanaians to join hands with the security agencies to deal with the drug menace.