Dear Patriots, Lawyer Vida Agyekum Acheampong Writes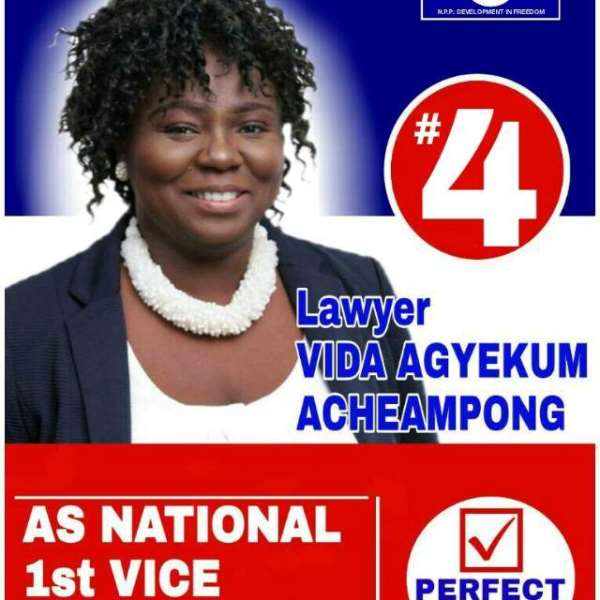 I thank you all very much for the transparent manner in which you cast your ballot in the 2018 delegates conference. You have made your choices and I congratulate all the successful candidates for their victory. To all those who were unsuccessful, better luck next time.I pray and hope that the new leaders would be able to steer the affairs of the NPP and cruise to victory in the 2020 elections and beyond.
I would personally like to thank all my campaign managers and teaming supporters for the confidence they reposed in me. I appreciate it.
May the elephant family continue to stay united and strong.
Kukurudu!!!!!
........... signed ...............
LAWYER VIDA AGYEKUM ACHEAMPONG