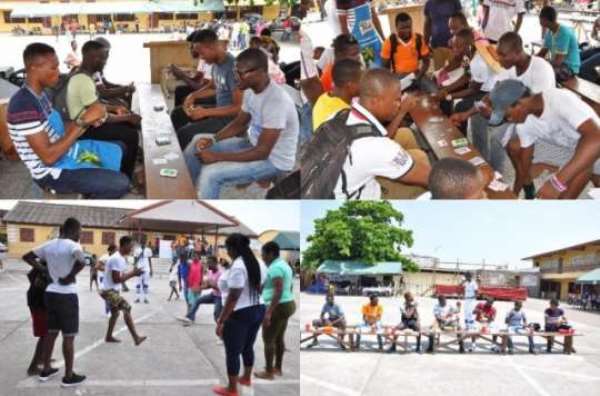 Saint Kizito youth hold fun games
By Kodjo Adams, GNA
Accra, July 7,GNA-The youth of Saint Kizito Catholic Church in Nima, a suburb of Accra have organised their maiden inter-day born fun games competition in Accra.
The games attracted thousands of youth from different ethnic groups to share in a fun-filled encounter.
The youth of the parish spent the day engaging in an array of games and activities including volleyball, cooking competition, hitting the target, playing of cards, and owari.
The Friday borns scored 26 points to emerge the overall champions, while Sunday borns took the second position with 24 points.
Reverend Francis Gave, a Deacon of the Catholic Church said the games were to bring the youth together to socialise, fraternise and network as one people.
Rev Francis urged the youth to put their talents together and move the Church and nation forward.
"Once we hold on to our tribal groups, there will be no growth, but once we mingle with other tribes, we grow and see ourselves as one" he said.
The Deacon hoped that such activities should be organised at various outstations, Parishes, Deaneries and Archdiocesan levels of the church.
Mr Emmanuel Akakpo, the President of the youth of St Kizito Catholic church commended the participants for showing maturity and sportsmanship during the games.
He said the games would be organised annually to promote teamwork, good health and well-being of the youth.