Rejoinder: The Long Goodbye –At Large With Nana Yaa Ofori-Atta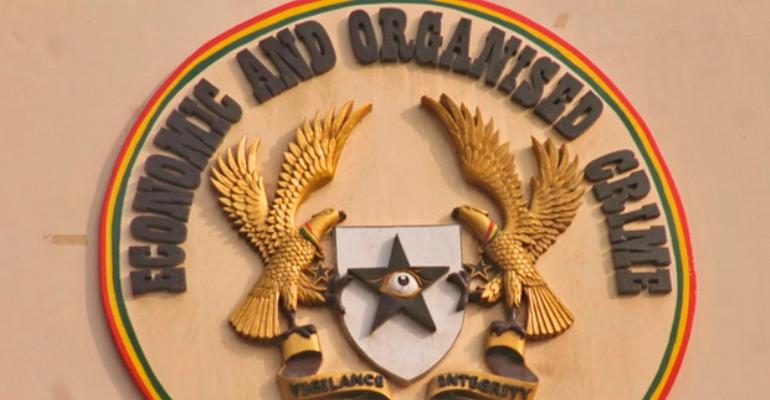 The attention of this Office has been drawn to a publication at Page Ten (10) of the Daily Graphic Edition of 4th July 2018, by one Nana Yaa Ofori-Atta under the caption "The Long Goodbye".
In the said publication and at the second paragraph under sub heading "Consolidating the flood" the writer said "the Economic and Organised Crime Office (EOCO) had managed to recover some GH¢1.17million. However, EOCO did not transfer the funds as required into the Consolidated Fund"
The Office wishes to state that the impression created in the said publication is false and misleading.
The facts are:
In two letters dated 27th August, 2014 with reference number DEN/PSDP/08/14 and 5th August, 2016 per ERM-B/PSDP, the Ministry of Finance (MOF) wrote to EOCO to assist in recovering outstanding loans given to twenty four (24) Ghanaian companies under the DANIDA-funded Private Sector Development Programme (PSDP).
EOCO provided the necessary assistance as requested to MOF. EOCO contacted the defaulters and impressed upon them to refund the monies because the money belonged to DANIDA and facilitated recoveries to the tune of GH¢1,168,998.37. This amount was paid directly by the loan defaulters into an account number 0021003932017 at the Universal Merchant Bank (UMB). This Bank, then Merchant Bank was responsible for administering the PSDP loan portfolio to the 24 companies and individuals. This amount was subsequently transferred by UMB to Bank of Ghana (BOG), ACCOUNT NUMBER 1018631512712 in the name of MOFEP-DENMARK CEDI ACCOUNT.
From the foregoing, we wish to reiterate that the recovered amount of GH¢1,168,998.37 was never paid to EOCO and not retained by EOCO as portrayed in the publication. These facts are verifiable from both UMB and BOG.
The publication as it appeared in the newspaper is therefore not correct.
Signed
ACP K. K. AMOAH (RTD)
AG. EXECUTIVE DIRECTOR