Charlotte Osei's Removal Was Without Malice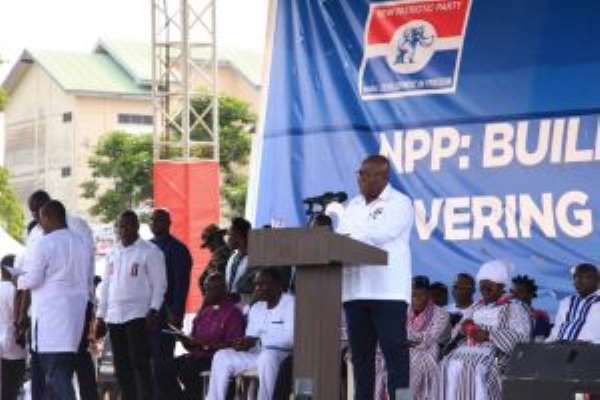 President Nana Akufo-Addo says removal of the Chairperson of the Electoral Commission, Charlotte Osei and her two deputies from office was done without malice.
According to him, he only discharged the constitutional mandate as expected of him.
"Respect for due process and constitutional propriety led to the discharge of the heavy duty of giving effect to the recommendations of the constitutional body that investigated the petitions against the former Chairperson of the Electoral Commission and her two deputies. I acted as directed by the constitution without any malice or premeditation," he said on Saturday.
President Akufo-Addo said this in Koforidua in the Eastern Region when he addressed members of the New Patriotic Party (NPP) at the party's National Delegates Conference.
Charlotte Osei removed
The President on June 28, 2018, dismissed the Chairperson of the Charlotte Osei and her two deputies – Amadu Sulley and Georgina Opoku Amankwa – from office upon the recommendation of a committee set up by the Chief Justice, Justice Sophia Akufo.
The committee was set up by the Chief Justice Akuffo, under Article 146(4) of the Constitution, to investigate separate complaints brought by some Ghanaian citizens.
Many have criticised the President's decision with some moving to court to challenge the decision.
I won't mind professional critics
But Akufo-Addo maintained that he had no option because the Constitution mandates him to adopt the recommendation of the Chief Justice's investigative committee.
"…All those who are familiar with the genesis of this sad affair will recognize the truth of my statement. But I'm aware that the professional critics and those who cannot adjust to the expression of the popular will of 7th December 2016 will continue to strain every sinew to find a case where there is not. I will continue to do my duty and will leave their effusions to the verdict of history," he added.