Dan Botwe Berates Mpiani For Questioning Freddie Blay NPP Loyalty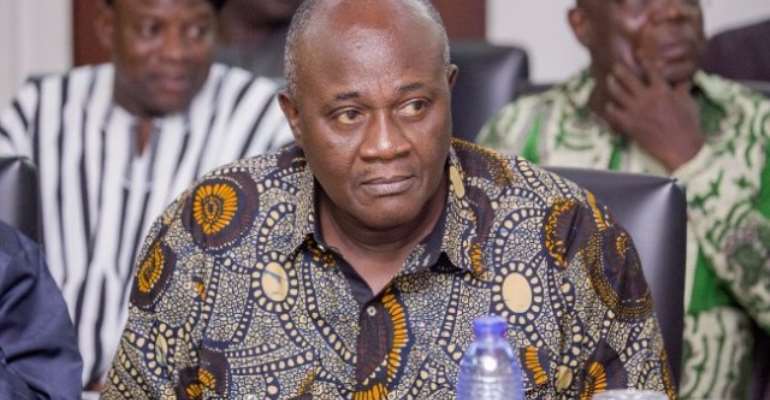 Minister for Regional Reorganisation Dan Botwe has criticised former Chief of Staff Kwadwo Mpiani who has marked out Acting New Patriotic Party (NPP) National Chairman Freddie Blay as unsuitable for the post.
Dan Botwe expressed surprise that Kwadwo Mpiani questioned Freddie Blay's loyalty to the NPP by bringing back his past leadership within the Convention Peoples' Party (CPP), a party ideologically opposed to the NPP.
Kwadwo Mpiani was President John Agyekum Kuffour's Chief of Staff from 2001 to 2009 while Freddie Blay was a CPP MP.
Photo: Kwadwo Mpiani was President Kufour's trusted Chief of Staff
Freddie Blay entered parliament in 1997 on the seat of the Convention Peoples' Party (CPP) as MP for Ellembele constituency and was elected Second Deputy Speaker of Parliament from 1997 to 2001.
He was elected First Deputy Speaker of Parliament in 2005 under the NPP government of President John Agyekum Kufuor but lost his seat in 2008 to the National Democratic Congress (NDC).
After 11 years in Parliament, he crossed carpet to the NPP in 2008 and has since enjoyed an unlikely rise in the party.
Freddie Blay has been acting as National Chairman since November 2015 after the elected leader, Paul Afoko, was suspended over what some say were his questionable loyalties to the party.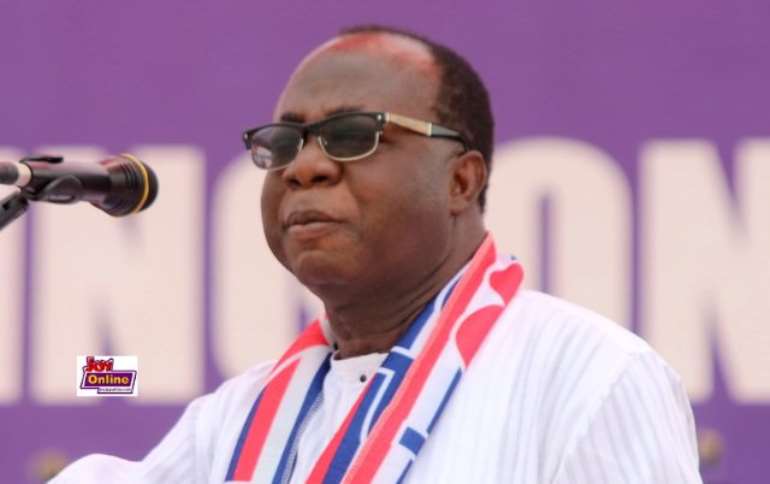 Photo: Freddie Blay wants to be elected NPP National Chairman after acting for more than two years.
The seasoned politician wants to crown his sterling political career by leading the NPP into the 2020 elections.
"I never voted for him" Kwadwo Mpiani recalled the party's national delegates congress in 2014 where Freddie Blay was elected First- Vice Chairman.
" He is a very good friend of mine... I don't think it is proper for us to elect him as first vice-chairman", he told the host of Joy News program, Upfront, Raymond Acquah on Wednesday.
Dan Botwe who was NPP General Secretary from 1998 to 2006 and worked with then CPP MP Freddie Blay to offer support for the NPP in parliament said Kwadwo Mpiani's comment is an insult to the delegates who elected the former CPP man.
"The party made a very good choice. How can anybody question his loyalty?" the Okere NPP MP said on Joy FM NewsNite Thursday explaining Freddie Blay has proven his loyalty without a doubt.
He explained that Freddie Blay steered the party through an acrimonious internal party struggle from 2014 to 2015 when the elected party chairman was seen to be frustrating the party's efforts to win the 2016 general elections.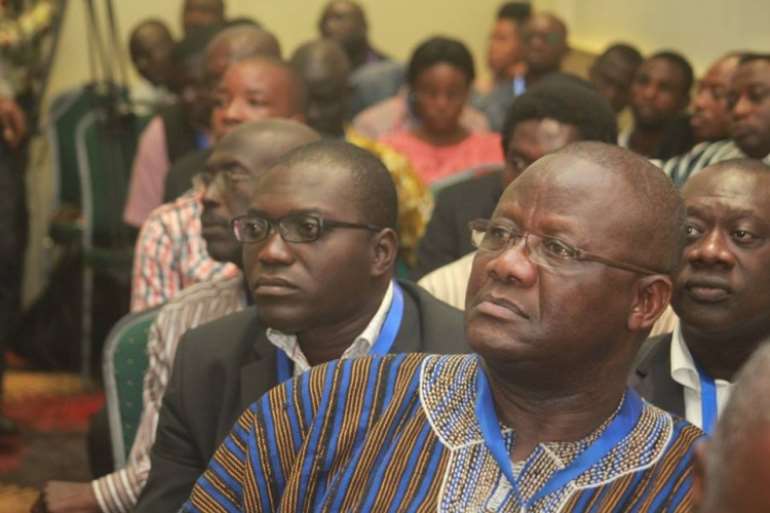 Photo: Paul Afoko had a troubled short-lived tenure as NPP National Chairman
Paul Afoko was eventually suspended and Freddie Blay was asked to take over. Dan Botwe said that internal party strife was the most severe crisis the NPP faced since it was formed in 1992 but Freddie Blay managed to restore peace and purpose in the party.
Freddie Blay would go on to lead the party to win the 2016 general elections with a record 159 seats in Parliament.
"He has delivered" Dan Botwe was full of praise and endorsement of the NPP National Chairman aspirant.
"He has delivered even in an acting position," he said and said the party needs not "waste time" in rewarding Freddie Blay with an overwhelming victory come Saturday.