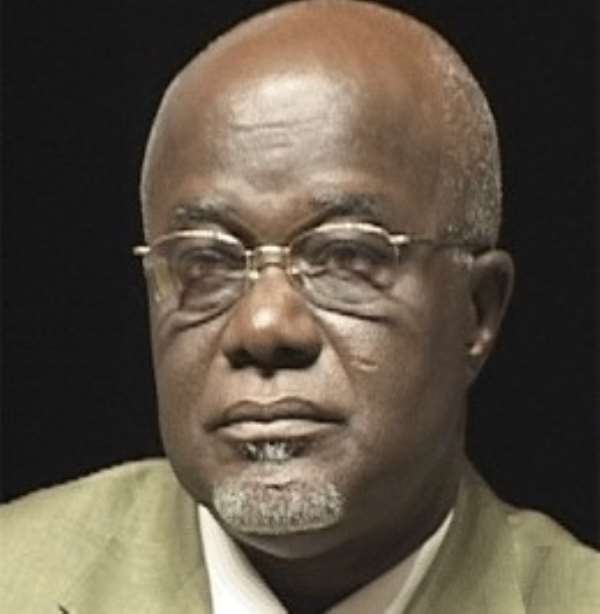 Sunyani, Sept 21, GNA - Mr Hackman Owusu-Agyemang, the Minister for Works and Housing, has said the government had made available 150 billion cedis to finance housing for workers especially those in the low-income group.
Mr Owusu-Agyemang, who is on a three-day tour of the Brong Ahafo Region, said the construction of the houses would start next year. He was speaking at a meeting with top political leaders in the region and some heads of department and agencies under Ministry of Works and Housing in Sunyani.
Mr Owusu-Agyemang said the focus of the government with regard to the Ghana Poverty Reduction Strategy (GPRS) was to improve access to water and ensure affordable accommodation for workers in the low-income group. He said for workers, especially those in the formal sector to be able to put up their own house, the government was negotiating with the banking institutions to reduce interest on bank loans.
Mr Owusu-Agyemang said there was the need for the nation to have companies to manage environments, roads and maintain government bungalows and staff quarters so that ''they do not become slumps as we find some of such buildings in almost all parts of the country.'' Mr Yaw Addae Mensah, the Brong-Ahafo Regional Engineer of Ghana Water Company, said water in the Sunyani Municipality is rationed because the 1.5 million gallons produced a day was not enough due to old machinery.
He said the Company would need about 80 million US dollars to address the problem.
Mr Mike Adjei, Brong-Ahafo Regional Director of Community Water and Sanitation Agency (CWSA), said the failure of some communities to honour their commitment in the provision of potable water in the region was a source of worry to his outfit.
He said Wenchi District was in arrears to the tune of 201 million cedis
Mr Owusu-Agyemang inspected Sunyani Water Supply Treatment Plant at Abesim and Mr Kingsley Badu Sackey, the Station Manager, conducted the Minister roundthe 43-year-old plant. He also visited the Berekum Treatment Plant and the Dormaa Treatment Plant at Biaso.