CEPS intercepts smuggled goods at Ho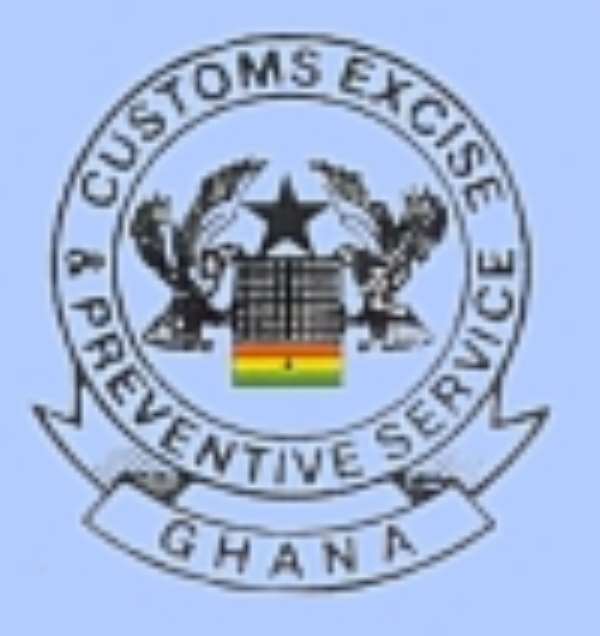 Ho, Sept 20, GNA - The Ho Sector of the Customs, Excise and Preventive Service (CEPS) in the early hours of last Sunday intercepted five vehicles conveying about 250 bales of textiles and several cartons of electronic gadgets being smuggled into the country through Hodzoga near Ho.
A conservative tax liability on the goods was about 200 million cedis, Alhaji Osman Zigani, Commander Preventive of Ho Sector of CEPS told the Ghana News Agency (GNA) at Ho.
Alhaji Zigani said the Ho Sector of CEPS was up in arms against the challenges posed by textile smugglers who were "hell bent" to undermine the country's textile industry. He said CEPS had information about three weeks ago that some smugglers would be moving large quantities of textiles and other goods into the country through Hodzoga.
Alhaji Zigani said some CEPS personnel were detailed to ambush the smugglers who did not turn up. He said some time was allowed to elapse until the early hours of last Sunday when together with some CEPS personnel positioned themselves on the route to be used by the smugglers. Alhaji Zigani said between 12.30 am and 1 am on Sunday a vehicle suspected to be on reconnaissance for the smugglers was intercepted and detained, not quite long the first of five vehicles carrying the contraband textiles was spotted approaching but all of a sudden branched off the road but was chased and arrested at Takla after the driver had escaped.
Alhaji Zigani said he returned to the main road to wait for the other vehicles while his men off-loaded the goods into the CEPS vehicle. Shortly after, he said a taxi loaded with the smuggled textiles pulled up and was arrested, barely 20 minutes later a Nissan van also pulled up, the taxi driver was ordered to cross it to prevent it from escaping since he was then alone.
Alhaji Zigani said a fourth vehicle which was approaching on sensing what was happening drove to a house at Takla and off-loaded the smuggled textiles, but with the help of an informant the house was located and the smuggled goods taken away to Ho.
He said the fifth vehicle however did not show up but information available indicated that it had off-loaded the goods in a village along the way to Ho from where they would be conveyed to Ho on Monday morning. Alhaji Zigani said the fifth vehicle was however intercepted on Monday morning while conveying the goods to Ho and the vehicle was impounded. Meanwhile several women suspected to be owners of the seized goods have been loitering within the vicinity of CEPS offices in Ho since Monday.