Chiefs, Farmers Move To Protect Forest Reserves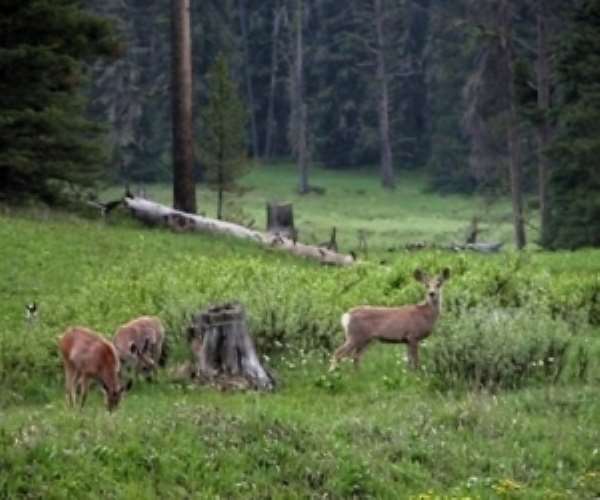 The traditional authorities and farmers in the Sefwi-Wiawso Municipality and the Akontombra-Bodi District, are leading efforts at protecting forest reserves in these areas.
With the support of Rainforest Alliance, Forestry Commission, Cocobod and Olam Ghana, they have formed Landscape Management Board to conserve the cocoa forest landscape corridor around the Sui River, Suhuma, Tano-Ehuru, Tano-Suhien and Santomang Reserves.
This landscape covers 61,190 hectares and is home to approximately 50,000 households who have been exerting pressure on its resources.
It is under threat due to indiscriminate logging, farming (shifting cultivation), generation of fuel wood, massive deforestation and the destruction of biodiversity.
Illegal farming and expansionist agriculture had become the norm, and it was to help halt the massive deforestation within this landscape that the landscape governance structure had been create.
The management board has rolled out number of measures to regulate activities within the corridor, to ensure that the right things were done.
Mr. Kwadwo Nti-Bamako, the Sefwi Programme Associate of Rainforest Alliance, encouraged everybody to think about the future and show eagerness to safeguard the forest.
He asked that the Board empowered the local people by identifying and integrating their knowledge, concerns and proposals into management of the corridor in a cohesive and inclusive manner.
It was also important to apply standards and practices of sustainable cocoa so that the ecosystem would be preserved.
He added that more should be done to restore - reforest the degraded areas and halt biodiversity loss.
Mr. Nti-Bamako spoke against hunting with fire and dogs, the use of chemicals to hunt, capture or destroy wildfire or in water bodies.