Gov't Commended For Banning Tilapia Importation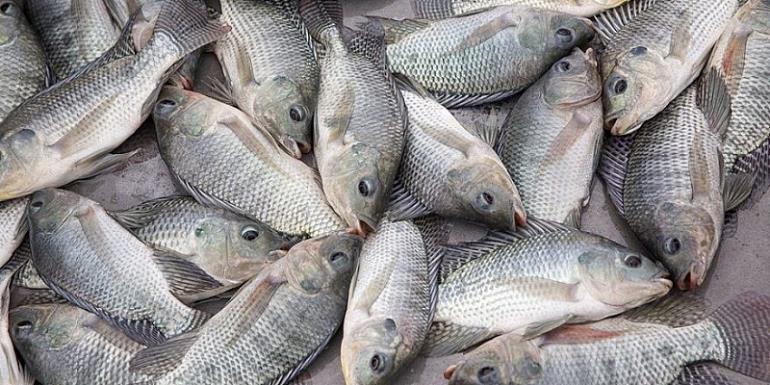 The Ghana Aquaculture Association has lauded Governments decision to ban Tilapia import in the wake of the lake virus outbreak.
Government announced the ban on the importation of all ornamental fishes and tilapia species in a bid to check a possible spread of Tilapia Lake Virus in Ghana earlier this week.
According to the Ministry of Fisheries and Aquaculture Development, the ban was necessitated by rife cases of the Tilapia lake virus that is associated with significant mortalities in farmed tilapia across Africa, Asia and South America.
Mr. John Demelovo, an integral member of the Ghana Aquaculture Association after a press conference disclosed to the media that they are in support of the press release from the Ministry of Fisheries and Aquaculture Development indicating the ban on Tilapia importation due to the imminent threat of the Tilapia lake virus.
He took the opportunity talking with the media personnel present to reiterate that Tilapia has already been banned in the country. Therefore whoever is importing Tilapia into the country is doing so illegally and will be dealt with according to the law if caught.
He believes that a ban on Tilapia importation sis very necessary if we want to grow our fishery industry. According to him protecting the local industry will help fish farmers to grow and sell their stock thereby helping the industry to grow in the process.
Mr. Demelovo further said that farmer here in the country employ a lot of rural folks to work on their farms but because when they go to the market with their produce they are not able to sell and get money to pay the workers, they often lay them off. But with the importation on Tilapia coming in, it will help them to get sell their stock on the market and employ more people which is very good.
In addition, he urged Government to up the game of enforcement if they really want to end smuggling of Tilapia into the country because just coming up with a ban will not be enough.
"Enforcement is the name of the game. People will hear the ban but they will still go ahead and do it. We need apt enforcements at the ports, at the border lines and everywhere".