Let Us Respect And Live By Our Constitution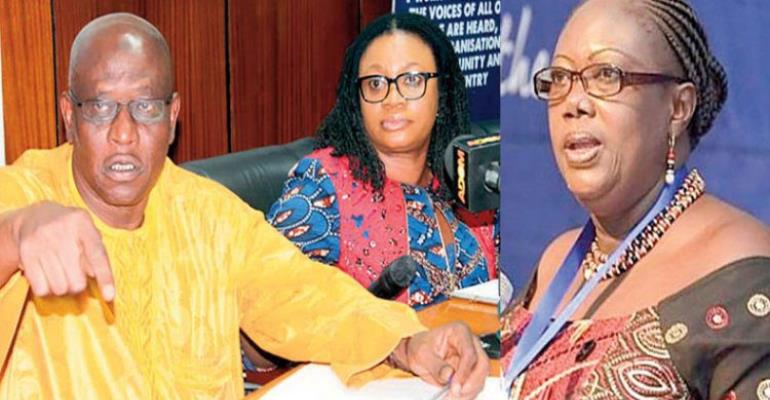 Laws are what provide glue to the meaningful coexistence in a country. They tell us how to live our lives, and especially guide us in times of difficulties as well as in matters that hinge on our constitution. The Fourth Republican Constitution of our country clearly provides us processes and procedures in dealing with issues that confront us, especially those that are enshrined in it. So law abiding citizens resort to the Constitution to address pertinent issues that are at the core of our collective existence.
Yesterday, 28th June, 2018, President Akufo-Addo removed the Electoral Commissioner, Mrs Charlottee Osei and her two deputies, Mr Amadu Sulley and Mrs Georgina Opoku Amankwah from office upon a recommendation by the Committee set up by the Chief Justice, Justice Sophia Akuffo, in accordance to Article 146(4) of the Constitution, to investigate separate complaints brought against them by citizens of the country. According to the press statement issued by Dr. Mustapha Abdul-Hamid, the Minister for Information and Presidential Spokesperson, "The Committee recommended their removal on the basis of stated misbehaviour and incompetence, pursuant to Article 146(1) of the Constitution. It further states that "The provisions of Article 149(9) of the Constitution require the President of the Republic to act in accordance with the recommendation of the Committee."
From the above, it can be clearly seen that the President of the Republic neither acted capriciously nor whimsically, but held faith in the Constitution making it reign supreme in this matter. Again, it must be stated that the President acted in accordance with the interest of the nation, and the people by respecting the constitution of the Land, and also ensuring that the Electoral commission operates within an ambient of peace, tranquillity, cooperation, togetherness and respect to the benefit of the nation.
We would therefore commend the President for this bold and decisive decision, allowing the Law to take pre-eminence in the determination of this case, encourage all and sundry to respect and live by the Constitution, and allow it to shape our lives and destiny.
Signed
Dr. Kingsley Nyarko
(Executive Director)