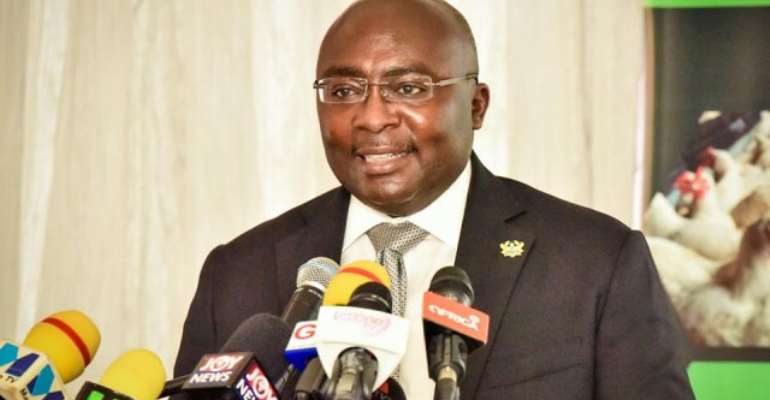 Vice President Bawumia thinks there is more that financial institutions in the country including banks can do to woo customers than they currently do.
He says, as it stands now, there is a huge percentage of Ghanaians who remain unbanked and stressed the need for a shift in mindset to embrace what he described as 'the positives inherent in the use of the technology' in order to leapfrog the technology gap and accelerate government's economic transformation agenda.
He made the observation at the launch of the 10th anniversary celebration of Bond Savings and Loans PLC in Accra yesterday.
"We really need a paradigm shift in Ghana in the area of financial inclusion because what is clear is that we have many financial institutions but we still have a very large segment of our population unbanked", he noted.
He indicated, "When you look at the history of financial sector development in the more advanced countries, it is very clear that financial inclusion was very critical in many countries for being able to mobilise savings and therefore lower interest rates."
He said, "We really need a paradigm shift and the paradigm shift is going to come in terms of mindset; also we have to use technology that allows us to reach the unbanked in the population."
He however took the opportunity to advise the Central Bank, the Bank of Ghana not to tie the hands of players in the Financial Technology (Fintech) sector when drafting the Payment System Bill in order to free up their innovative packages.
He said players in the Fintech sector are "free spirits" who require freedom to experiment and innovate in order to come up with solutions geared towards deepening financial inclusion, a key part of the government's plan to formalise the economy.
"My little advice to the Bank of Ghana is that they should try to resist the temptation to over-regulate the Fintechs, because they are not deposit taking and our mobile payment space is bank-based so the risk that they present to the financial system is not as high", he emphasised.
By Charles Takyi-Boadu, Presidential Correspondent