DSTV Business Lite Launched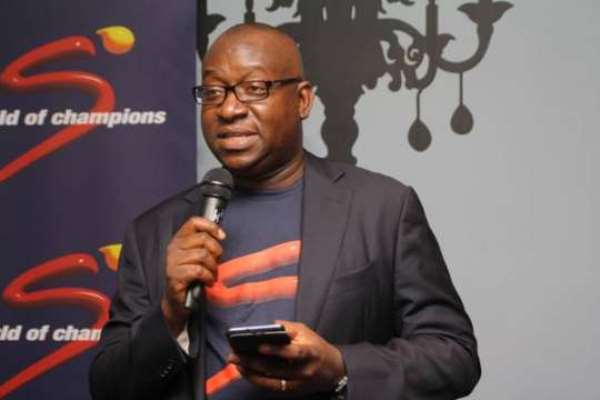 MultiChoice Ghana has launched its newly developed DSTV business lite to reduce the amount targeted customers; thus medium to low companies have to pay for services.
The DSTV comes with a downward review of pricing and upward adjustment of local content to promote the generation and utilisation of Ghana's local content.
Launching the package, Mr Cecil Sunkwa-Mills, the General Manager of MultiChoice Ghana, indicated that the company had decided to create a package that would see customers paying less but receiving more.
He said the company came up with the package after a thorough review and consideration of customer feedbacks to help ease customers off their cost of the DSTV service, adding that the package had been accepted by many customers.
He noted that the package was also a relief for the commercial businesses that patronised the DSTV, saying that 'DSTV Business lite is a different package tailored for a different segment of the commercial sector, targeting small pubs and clubs, smaller restaurants, small hotels, guest houses.'
He said the company realised that 'one fit all' did not work for all of its customers, hence the need to introduce the business lite.
With the business lite, hotels would pay GH¢50.00 per room per month and have the option of adding additional at GH¢15.00 per channel.
For pubs and clubs, the price of the package is GH¢150 per month with add on channels.
Hotels and commercial entities were urged to desist from contradicting the copyright and piracy related activities in any of the five types of piracy, which are content/cable piracy, re-broadcasting piracy, grey market piracy, cross border piracy and commercial piracy.
Content/cable piracy is when a legal subscriber shares his/her signal via cables or internet to one or more neighbours and sometimes charges subscription from all viewing parties.
Re-broadcasting piracy is when a person or television station acquires MultiChoice Africa (MCA) contents and illegally transmits to viewers without proper authorisation from MCA.
Grey market piracy is when other international pay Television company's smart cards are sold illegally and used outside the Middle East.
Cross border piracy happens when another MCA's country decoders are smuggled into another MCA country and sold at cheaper prices to subscribers who intend pay back their subscription into originating country.
Commercial piracy also occurs when a person or company activates MCA smart cards for private and domestic use, but uses it illegally to distribute MCA channels to hotels, flats, betting centres, pubs and clubs.