Kwahu West Assemby Opens New GH¢ 300,000.00 Slaughter House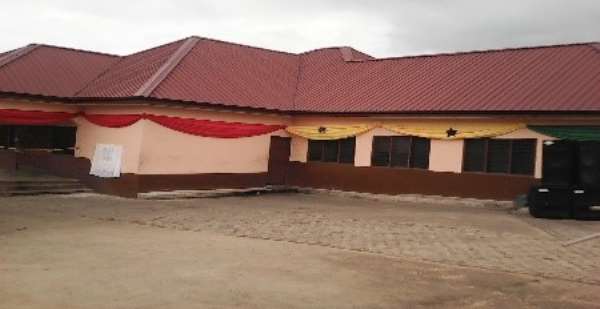 The Kwahu West Municipal Assembly has opened a new GH¢ 300,000.00 slaughter house for the Apesika community and its environs to provide wholesome meat for public consumption.
At a short ceremony to open the facility, Mr. Yaw Owusu Addo, the Municipal Chief Executive said it was government's priority to ensure that citizens in the country enjoy healthy food, hence the project.
He said the old slaughter house was pulled down because it was dilapidated and was a death trap to workers in the structure.
He tasked the butchers to get the animals well examined by the veterinary and the sanitation officers before they slaughter them to avoid any outbreak of diseases.
Mr Owusu- Addo urged drivers, who transports the meat to near-by communities, to cover them to avoid exposing the meat to airborne diseases.
Mr Imma Bari, the spokesman for the Chief Butcher, commended the assembly for the gesture, but pleaded that electricity be extended to the place to enable them work during the night.
He said the assembly should help construct the road leading to the slaughter house for easy accessibility, and promised to create a committee that would see to the maintenance of the facility, adding that, a token on every cattle killed would be put aside for its maintenance.
Nana Effah Pinnamang III, the Chief of Obomeng, entreated the butchers to take good care of the facility and promised to monitor the place to ensure that the right thing is done.
He urged them to form associations to help establish fodder banks to house their cattle to avoid the straying of the animals to destroy crop farms.
He advised the assembly to enforce the laws that deals with owners of stray animals, to prevent the unnecessary roaming of animals in the area.
GNA
By Eunice Tekie Tei, GNA