Calm Returns To Ga Mashie After 'Unlawful' Curfew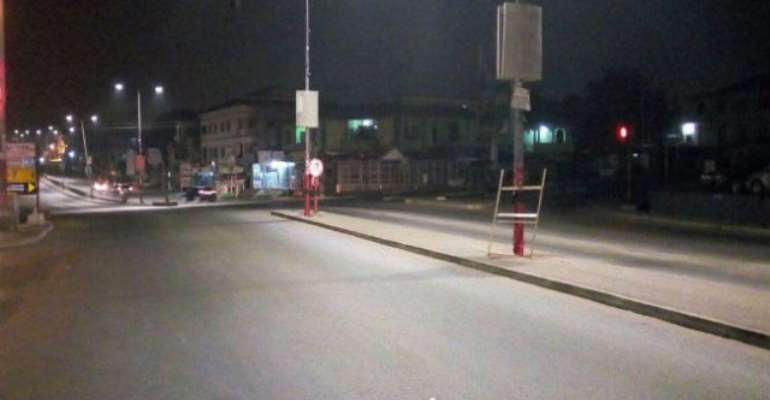 Calm has returned to Bukom and other parts of Ga Mashie in the Greater Accra region after Monday's nights "unlawful" curfew which was imposed on the area by some unidentified residents there.
Shops and even churches were forced to close and residents asked to stay indoors by 7 pm over a traditional rite to be observed in the Ga Mashie enclave.
Some roads were blocked and street lights turned off for some hours in the community.
The tradition was performed to cleanse the community following the death of a young man during clashes between two clans in the community.
On June 8, the Gbese youth reportedly attacked the Korle Wolumei youth which resulted in the death of Theophilus Tetteh Quaye. The police made an arrest and are still investigating the case.
Following from that, one of the groups went around on Sunday evening announcing the closure of shops and all other human-related activities on Monday.
When JoyNews visited the area Tuesday morning, some of the residents called on government to intervene and ensure the law and order are enforced in the area.
'They were going around on Sunday telling everyone that on Monday nobody should be outdoors after 6 pm,' one resident told Joy News.
'We did not know what the issue was so we inquired and we were told they are going to do some cleansing of some sort,' he added.
According to him, the residents who were aware of what had happened explained to the others that it might have something to do with an incident that happened early in the month.
But the resident told Joy News he was not impressed explaining, 'we live with the Korle Wolumei whose brother was shot dead right in front of the palace, so we are surprised that he was not consulted.
'Nobody has come to console him either, so what is the sense in them going around cleansing?' the resident quizzed.
Police maintain they will prevent such acts from happening in the future.