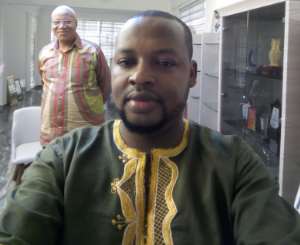 The Author
Let me use this medium to thank the NDC for organizing one of the most successful constituency conferences ever in the history of the party. The level of participation and enthusiasm was unprecedented. From my observation, lots of vibrant and high caliber young men and women took part in these very conferences. I have seen highly educated people and economically sound people participating this time around. This is undoubtedly very positive for the reputation of the party.
This is not to ignore the fact that there were challenges of various degrees which nearly marred the beauty of the process with some constituencies having suspended elections indefinitely. The party should do well to release the delegates list on time to aspirants, sit down with them and crosscheck the the names with them before the election day. This I believe will solve the problem of tampering with the register by unscrupulous people just for their selfish gain.
Also, some branch executives did not know the exact date for the conferences and the venues. The party should take steps to enhance the notice of poll in the near future since the number of voters have increased. The responsibility should not be left to the branch executives alone.
Over all, the Conferences were successful and the party deserves to be commended. Congratulations to all the contenders. In an internal election, there are no losers or winners. Everyone is a winner. Instead the contest helps the party identify its strength as well as bring fresh hands on board. I urge all the aspirants as a collective unit to rally around the umbrella and work as one team wherever they find themselves. The NDC needs all of us to secure a resounding victory in 2020.
God bless the NDC! God bless Ghana. Eye zu! Eye za!