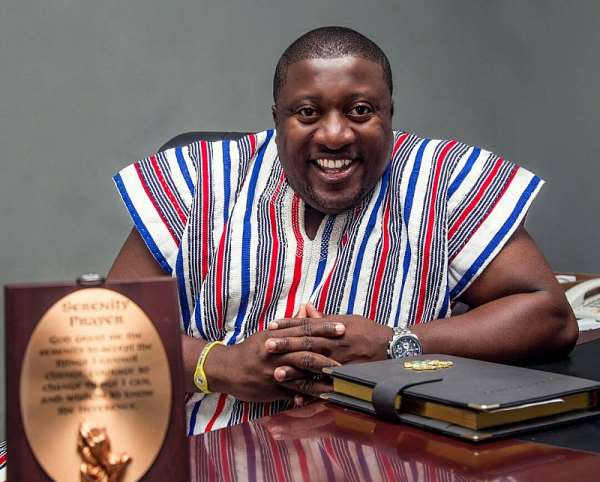 Like many an NPP member, I have been reflecting on the upcoming National Executive Elections of the New Patriotic Party (NPP) with particular focus on the Youth Organisership position. The vigorous campaign being mounted by the Candidates is a testimony of our collective resolve to keep the incompetent NDC in opposition forever. The Youth Organisership position, no doubt, has become the pivot around which the NPP's victory in 2020 would revolve. This is due to the exemplary role played by my man, your man, and our man, Commander Sammi Awuku in the NPP's gargantuan victory in election 2016.
Sammi started by identifying and reaching out to every youth in Ghana. He was visible not only on the grounds, but also, on social and the mass media - radio, newspapers, etc. His charisma, demeanor, and respect for all manner of people oiled the energies in the youth for our victory. Thankfully, come July, Sammi will be rewarded as the National Organiser of our great Osono Party for keeping faith with us.
But, whilst Sammi Awuku leaves the scene for his new role, there is a need to get an equally better person with similar leadership skills to fill the vacuum. Interestingly, four patriots have stepped forward with the view to filling the gap. As a graasroot person, I have taken the trouble to assess the academic, political and leadership records of all the four contestants and I can confidently say that, only one person deserves the singular honour, and he is, Lawyer Henry Nana Boakye.
Nana B, as affectionately called, is an excellent communicator, a grassroot person, very articulate and intelligent, humble, affable and very respectful. He is a mover of the crowd, commands respect and gets things done even in his absence. He is somebody who can get every youth onboard the NPP train; something which is a big threat to the opposition NDC. Nana B is experienced, tried and tested patriot who comes from Ashanti Region, the backbone of the NPP. You cannot therefore leave such a guy for anyone else at this crucial time.
For those who follow him closely, Nana B's competence has been demonstrated, not only as a former Tescon Leader, but also, at the National Service Secretariat. Let's not make the mistake by voting for anybody apart from Nana B, for, the late Bob Marley once said; "Who the cap fits, let him wear it".
I therefore respectfully urge the electorates to be a fan of Nana B and vote for him (#1 on the ballot) as the next NPP Youth Leader. That is the only way our victory in 2020 could be guaranteed.
#Iam4NyameNsaWom#
Katakyie Kwame Opoku Agyemang
(Asante-Bekwai Asakyiri)
"Vision, coupled with persistency, results in true success"