Nigeria's Buhari calls for party unity before election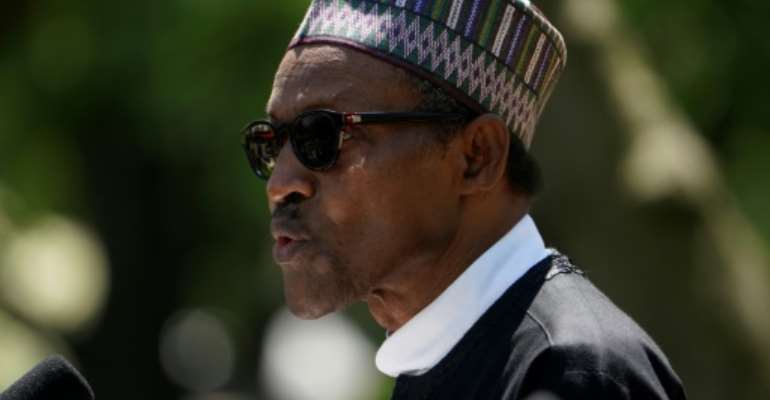 Nigeria's President Muhammadu Buhari on Saturday called for his ruling party to set aside internal differences before elections next year, as it held its national convention under tight security.
The All Progressives Congress (APC) has seen mounting tensions in recent months between Buhari loyalists in government and lawmakers who joined the party before the last election in 2015.
They include the leader of the upper chamber of parliament, the Senate, Bukola Sarakai, and the speaker of the lower House of Representatives, Yakubu Dogara, leading to talk of further defections and a breakaway party.
Ties between Buhari his main political backer, APC founder and former Lagos state governor Bola Tinubu, are also said to have deteriorated.
But the 75-year-old leader played down disagreements and insisted the national convention in Abuja -- only the second since the coalition was formed -- would see it "emerge stronger".
"The unresolved cases we have is the price we have to pay for success, as everyone wants to be associated with the winning team," he told delegates at the city's Eagle Square.
"I am imploring all those with grievances to keep faith with the party until we put things right.
"You are all important to our party progress and all must come together to ensure success in the forthcoming polls so as to enable us to continue the good work we have been doing for our fellow Nigerians."
Some 5,000 police were out in force to provide security at the convention, which largely focused on the election of new party officers.
The former governor of the southern state of Edo, Adams Oshiomole, was elected unopposed as national party chairman, taking over from John Odigie-Oyegun.
Odigie-Oyegun was at the helm in 2015, when Buhari became the first opposition candidate in Nigeria's history to defeat a sitting president.
Buhari has declared his intention to stand for a second, four-year term of office at elections scheduled for February 16 next year.