EU, ARAP Support Judicial Service To Fight Corruption
As part of efforts to have a corruption-free country, the Accountability, Rule of law and Anti-corruption Programme (ARAP) under the European Union has supported the judicial service with electronic equipment.
ARAP is a European Union funded programme designed to provide support to selected Ghanaians institutions in their ongoing efforts to fight corruption.
ARAP has been designed with a specific objective to support reform processes in the area of rule of law, accountability, anti-corruption and public sector reforms through key institutions, starting from the judiciary, in particular, under the result area that has triggered this activity.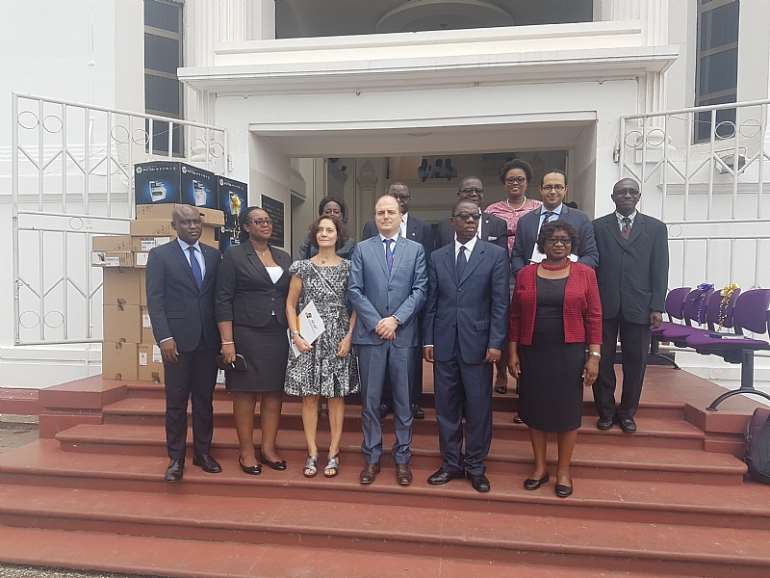 In the EU overall cooperation framework, under the first governance sector (€75m) it was agreed with the GoG to consolidate good governance in Ghana by supporting democratic reforms, by engaging in public sector reform, domestic revenue mobilization and public expenditure management, fighting corruption and improving accountability in the country.
To support the fight in fighting anti-corrupution, ARAP is providing the judicial service with computers, printers, LG networking tablets and chairs and other electronic equipment for a corruption free country.
According to Mr. Alex B. Poku Acheampong, the Judicial Secretary, said they are pleased with ARAP since, accountability, rule of law and anti-corruption is a major concern to the judiciary.
"You cannot have a judiciary without integrity, so this is a programme we are passionate about, that we want to support to fight corruption in the country, " he said.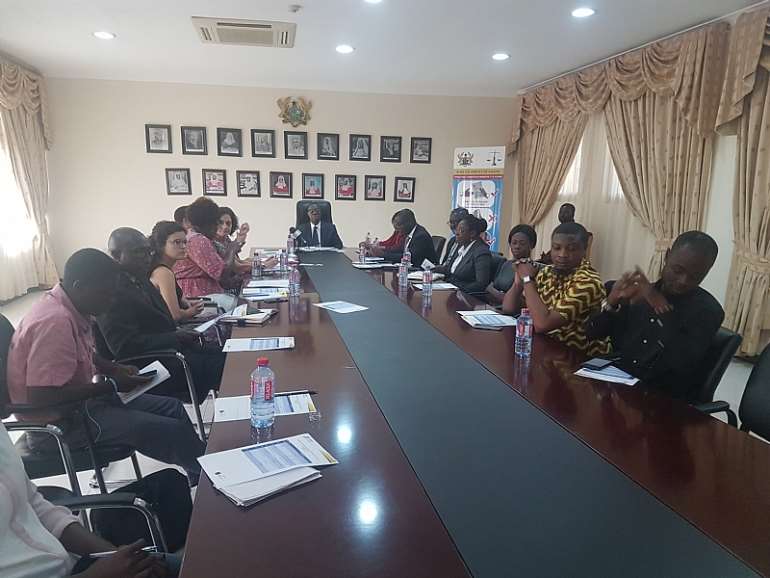 As the judiciary is key to promoting good governance and democracy in Ghana, the European Union is poised to strengthen its collaboration with the judiciary and the Ghanaian people.
Thus its support to equipping and rolling out the PRUC across the country is significant, as it will provide the interface for citizens to demand accountability while providing an avenue for the judiciary to account to the people.