Operation Vanguard Commended For Fight Against Illegal Mining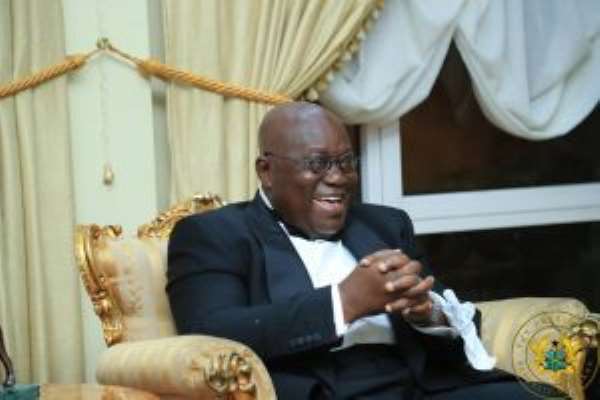 President Akufo-Addo has reiterated government's commitment to equip the joint Police and Military task-force to check activities of illegal mining in the country.
Operation Vanguard was launched in July 2017 to combat the activities of illegal miners.
Speaking at a forum of traditional leaders in Accra, President Akufo Addo commended the operations for its successes so far.
"The launching of Operation Vanguard on 31st July 2017, a force comprising officers of men and women from the military and police service tasked to prevent further pollution of water bodies and land degradation, despite the deeds of a few, has been to date a considerable success," he said.
Earlier this month, a total of ten illegal miners, comprising nine Ghanaians and a Chinese, were arrested by the Operation Vanguard task-force at two separate locations in the Upper Denkyira East district in the Central Region.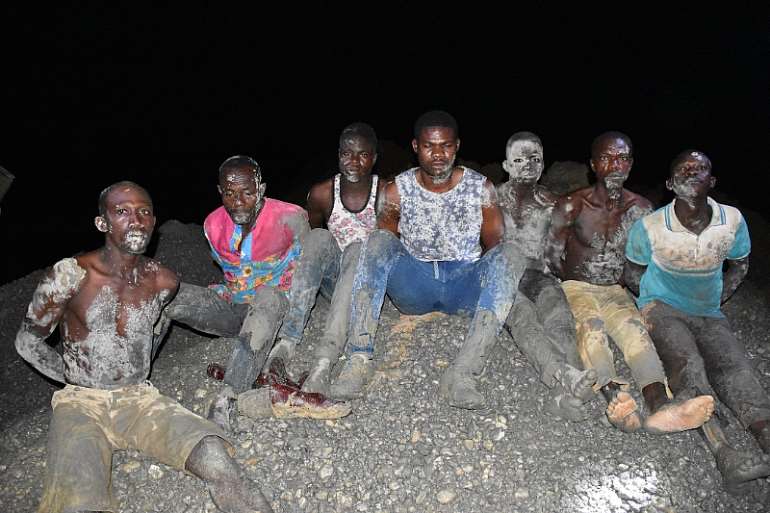 One set of the illegal miners, all Ghanaians, were grabbed at Mfanteman when the task-force was on its regular patrol in the area.
Three members of the anti-galamsey task-force, Operation Vanguard, were under investigation for their alleged involvement in some illegal operation.
A statement signed the Ghana Armed Forces Director Public Relations, Colonel E. Agrrey-Quashie, said the three, together with other accomplices allegedly tried extorting money from some illegal miners in the Wassa Akropong area in the Western Region.
In May, the Minister of the Interior, Ambrose Dery, also called on all state institutions and other security agencies to complement the efforts of the government's anti-galamsey task force, Operation Vanguard to help fight recalcitrant illegal miners.
He said the various local assemblies must also support the security agencies stop the illegality
–
By: Farida Yusif/citifmonline.com/Ghana
The post Gov't commends Operation Vanguard's fight against illegal mining appeared first on Citi Newsroom .