23 presidential candidates cleared for Zimbabwe's July vote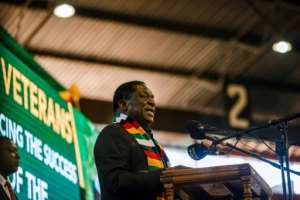 A record 23 presidential candidates were cleared on Thursday to run in Zimbabwe's elections due on July 30, including incumbent Emmerson Mnangagwa and young opposition leader , the country's electoral commission announced.
It is the first election in Zimbabwe since veteran leader Robert Mugabe was ousted following a brief military takeover in November last year, after 37 years in power.
The July election will be a key test for Mnangagwa, nicknamed the 'Crocodile', who succeeded the long-serving autocrat Mugabe seven months ago, and remains untested at the ballot box.
He has pledged to hold free and fair elections as he seeks to mend international relations.
Mnangagwa has already invited Western observers, including the European Union and the Commonwealth for the first time in more than a decade, to monitor the polls.
Previous elections in Zimbabwe have been marred by electoral fraud, intimidation and violence, including the killing of scores of opposition supporters in 2008.
Candidates vying to contest next month's presidential, parliamentary and local polls had just one day to submit their candidacy to one of several specially convened electoral courts across the country.
'Split opposition'
Mnangagwa, 75, of the ruling ZANU-PF party and Chamisa, 40, of the Movement for Democratic Change (MDC) party are the presidential front-runners.
"I submitted the papers for his excellency honourable Emmerson Mnangagwa," said justice minister and Mnangagwa's election agent Ziyambi Ziyambi at the Harare High Court.
Chamisa's election agent, Jameson Timba, said the MDC was confident of victory.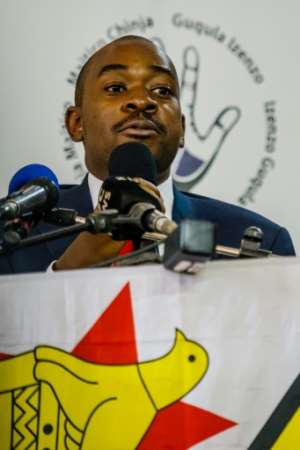 Nelson Chamisa launches his party's manifesto ahead on June 7, 2018 in Harare, Zimbabwe. By Jekesai NJIKIZANA (AFP/File)
"Nelson Chamisa has been successfully nominated as the presidential candidate for the coming elections... Chamisa is the next president of Zimbabwe," Timba told journalists in Harare.
The opposition has complained of irregularities ahead of the much-anticipated vote and called for the full electoral roll of voters to be published.
They have also demanded that the ZEC be overhauled so that it includes fewer members with ties to the powerful military which is seen as backing Mnangagwa.
This year's vote has attracted more candidates than usual. The 2013 elections attracted five candidates while the 2008 polls were contested by only four hopefuls.
"This may be due to a sense of political liberalisation and relative peace as opposed to the highly polarised and violent political contestation between the Mugabe-led Zanu-PF and the MDC," said Gideon Chitanga of the Johannesburg-based Political Economy Southern Africa think-tank.
"The election campaigns have so far been peaceful," he said.
The opposition has also been hugely fragmented.
"It is a rather sad reflection of Zimbabwean politics that so many with no chance think they can win. This will split the opposition, the unknown question is to what extent," said Piers Pigou of the International Crisis Group.
A pre-poll survey by Afrobarometer published last week showed that Zanu-PF would attract 42 percent of the vote compared to 31 percent for the MDC, meaning the election could go to a run-off in September .
To register successfully, presidential candidates had to pay a $1,000 (850 euro) fee and be nominated by at least 100 registered voters from across the country's 10 provinces.