48% of Goods Cleared Within 24hrs With Paperless System - Bawumia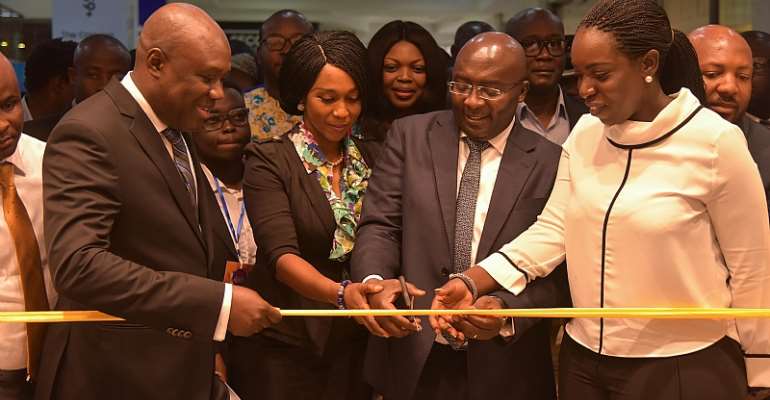 Less than year after the implementation of port paperless policy was rolled in September 2017, about 48percent of importers are able to clear containers within 24hours and 70percent within 72hours, Vice President Dr. Mahamudu Bawumia has indicated.
Prior to the implementation of the paperless system, goods were cleared at the ports between a period of 14 and 21 days.
According to the vice president, "while this is an improvement, it is not good for us".
Dr. Mahamudu Bawumia made these remarks when he delivered a keynote address at the 4th edition of the MOBEX Africa ICT Expo in Accra on Wednesday 13th June,2018.
He said the experience of the paperless system at the port is a case in point of the Nana Addo's resolve to stay the digital course and modernise the Ghanaian economy.
"It is clear not withstanding the new system that has been implemented, there are conserted efforts by a few to circumvent the paperless system by customs and other officials", he continued.
The event organised by Coaters Company Limited in collaboration with Accra Mall, the 2018 edition of the MOBEX Expo is under the theme, "Enhancing Economic Prosperity Through Retail Technology and Financial Innovations".
The exhibition is geared towards empowering the youth to identify employment opportunities in the telecommunications sector, as well as helping to promote Ghana's technology sector.