NPP Will Rig 2020 Elections With Ghana Card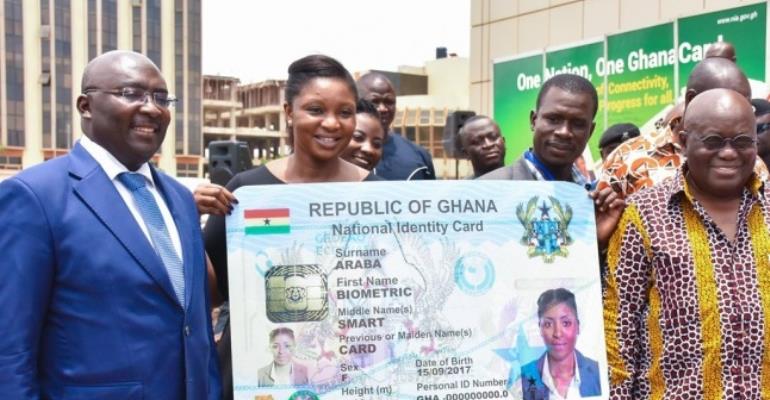 National Democratic Congress (NDC) Member of Parliament (MP), for Juaboso, Kwabena Mintah Akandoh has disclosed that the minority in Parliament is not partaking in the ongoing registration of MPs for the Ghana Card because they think the Ghana Card is the first subtle attempt by the Akufo-Addo administration to rig the 2020 elections.
According to him, this explains why the National Identification Authority (NIA) is refusing to allow people to use the voter ID card to register for the National ID.
"The National ID is an attempt by the NPP government to rig the elections…when the man (Prof Ken Attafuah) came to Parliament and we questioned him, he said the EC will at a point in time come to them for the data, so they will have to tell who is a Ghanaian and who is not…," he said on Adom TV as monitored by GhanaNewsPage.Com.
The largest opposition party says the government wants to de-nationalise Ghanaians by making birth certificate and passport the main requirements for the card.
"I don't know the illogical and shortsighted and a very strong symbol of incompetence that you can't think far and see that on the basis of what you have prescribed as criteria for qualification of national ID card you are going to disenfranchise more than 20 million of our citizens and that is unacceptable and so the NDC is going to do everything to fight for the best interest of the majority of the people to make sure they are going to be identified to be given cards so that they can be identified as bonafide Ghanaians.
"The NDC will fight on the side of majority of Ghanaians to ensure that they are identified as Ghanaians and that nobody is denationalized because of this process. This is a deliberate attempt to denationalize some of our people and we shall not accept it. We will use every legitimate instrument that is possible under a democracy to ensure that every Ghanaians is able to register," former president John Mahama said at the party's Unity Walk in the Volta region over the weekend.