Ensure Mental Well-being Of Your Workers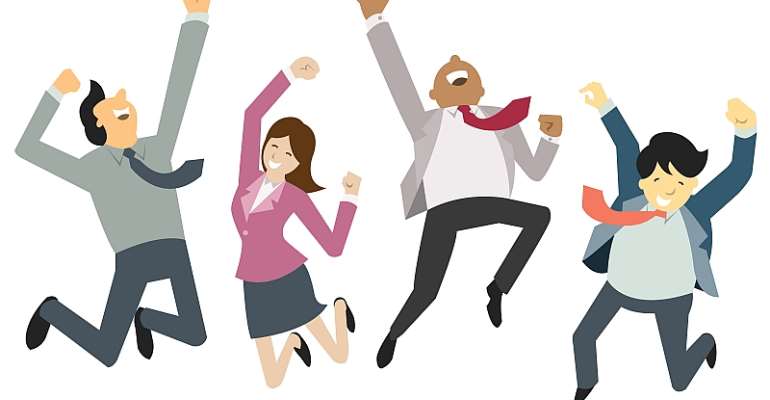 Employers have been urged to ensure that their employees work under conditions that do not adversely affect their mental health.
"Whilst most people with mental challenges may take solace in work, the work place could also have a negative impact on one's mental health, due to work place stress, poor relations with colleagues and other work place related factors," Dr. Gina Teddy, Director of the Centre for Health Systems and Policy Research (CHESPOR), said at a days' open forum on mental health in Accra.
The forum on the topic: "The Impact of Organizational Support in dealing with Mental Health Issues in the Work Place and at School."
Dr Teddy said many young people in schools, from the primary to tertiary level, experienced mental health issues.
"Some of them are struggling with mental illnesses that adults deal with like depression, anxiety, substance abuse and a number of others," she said.
Dr Teddy observed that these young people often had to go about their expected duties and obligations, such as attending classes and passing exams, even if these mental health issues may not have been properly addressed, culminating in stress and thus, further complications.
She said this resulted in student related problems such as absenteeism, suicidal tendencies, low performance, dropping out of school and many more.
Dr Teddy observed that the "dramatic" increase in suicide rates within Ghana's universities in 2017 was mainly attributed to mental illness.
She said it was unfortunate that whilst mental health formed a core component of a person, especially with respect to his ability to be productive, the needed attention was not being given to it.
'The fear of being stigmatized or opening up to the wrong person, Dr. Teddy said, coupled with all sorts of misconceptions that people had concerning mental health, made it very difficult for the issue of mental health to be properly addressed.
She said as a result, most organizations and schools were doing a poor job at effectively ensuring the mental well-being of workers and students, although this was directly connected to the well-being and goals of these organisations.
"People spend a large portion of their time at either the workplace or in school," she said, adding, "these institutions therefore have a duty of care and support to their employees and students respectively."
Dr Teddy noted that the neglect of mental health held negative consequences, not only for students and workers, because mental health was at the core of productivity, and such neglect affected the socio-economic growth of the entire nation.
Madam Jennifer Akuamoah of the Research and Counselling Unit, Friends of Mental Health-Ghana, said individual cases of mental health needs, had to be attended to, according to their unique requirements.
She said coming to conclusions, without the involvement of experts on cases, was not the way out, and said it was important for organisations, to have trained people for such cases.
The forum was attended by a cross section of health workers, civil and public servants, officials from the educational sector, and other stake-holders.
GNA
By Robert Anane, GNA