London-Based Woman Makes A Vain Attempt To Malign Kennedy Agyapong Because Of Anas And Tiger Eye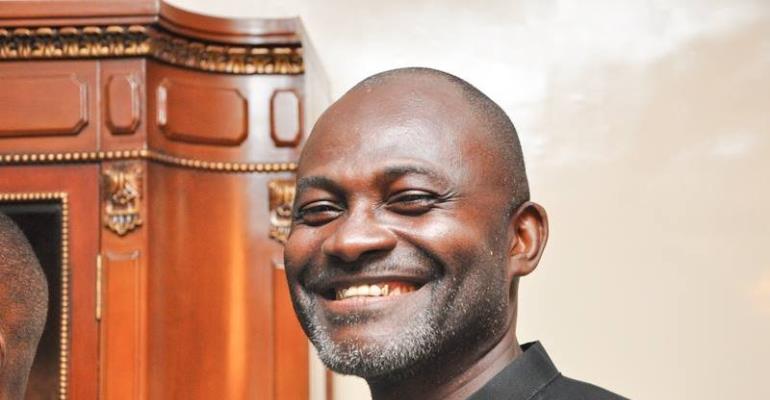 I have just listened to a recorded audio sent to my WhatsApp page which can possibly be found on YouTube titled, "Hon. Kennedy Agyapong is Exposed..." The audio was made by a woman claiming to be residing in London. The audio is of 30 minutes + rambling.
After spending my precious time listening to the audio, I could not establish an iota of sense and any correlation between what the dear lady was putting across and the title given to the audio message as indicated above. I was hoping to hear about a revelation on Kennedy Agyapong (Hon) taking bribes, involving himself in dodgy criminal acts that are infractions of the laws of Ghana but sorrowfully, the entire duration of her rumbling was an attempt to impugn the credibility of Kennedy Agyapong.
Much as we may hate someone for all obvious and varied reasons, we are admonished to give the devil his due, aren't we? The woman was questioning the source of the wealth of Kennedy with the import of Kennedy earning his money dubiously. However, she could not volunteer any information as to how Kennedy has illegally or otherwise earned his much wealth. She was taking him on, purely because she is not happy about how he has been condemning the methodology of entrapment, extortion and blackmailing Anas with his Tiger Eye Company is using to flush out corrupt officials.
My dear lady was questioning the listeners and Kennedy if we knew what an entrapment is. She meant to say that Kennedy has been implying it erroneously to the good works being executed by the nationally and internationally renowned Ghanaian award-winning investigative journalist Anas Aremeyaw Anas.
Entrapment as defined in the Cambridge dictionary is "the act of causing someone to do something they would not usually do by tricking them" I support the dedication by Anas to helping curtail or eliminate corruption, the bane of the socio-economic development of Ghana in particular and Africa in general, from the society. However, is Kennedy wrong to use that word to qualify the style or methodology in the application by Anas to detect corrupt officials? The answer is a big NO!
She claims to support the works by Anas and would wish thousands of Anas in Ghana; so do I and Kennedy himself. However, Kennedy and any sensible person would like to see Anas live above reproach. He should not be seen as the pot calling the kettle you are dark. How can you bait some with GHC500, the acceptance of which tags him or her as corrupt and is getting sacked from their job while he who is ensnaring them accepts bribes in thousands of US dollars? This is the beef of Kennedy Agyapong. One should be cleaner before they can point their finger on another to accuse them of uncleanliness, period!
Much as we support Anas, we should not lack oversight to investigate he does his job honestly. Yes, to err is human, but once it is proven that he is using the public support he enjoys to exact monies from his victims to enrich himself illegally, we must be fair and bold enough to condemn him much the same way as we condemn those that he reveals for engaging in corrupt practices.
The Ghanaian has the inherent nature of taking your whole arm if you offer him or her a finger. Therefore, Kennedy is right to call for the watchman to be watched or else, the watchman will himself become the thief to steal what he is employed and paid to watch.
What are people scared of if Kennedy is to premiere what he has on Anas and his Tiger Eye Company? I do not get why all these condemnatory noises people are making against Kennedy. We are all fighting corruption in case it will stop for the money our leaders are known to be stealing to stay in the country to be invested profitably for the collective interests of all Ghanaians. In so doing, all forms and shapes of such institutional corruption must be attacked regardless of who, why, when and how it is being effectuated.
For opinions being like noses with each person having one, I will not give her much grief. She has expressed her views the way she sees things which may be contrary to mine. I do criticize Kennedy and praise him depending on what he does and on what occasions. We need to be fair and objective. I have published many articles praising Anas but when he is to be condemned when the facts are established to justify that, we have to. This is the only way we can help him do a better job for the nation than to keep a blind eye to his shortcomings for him to finally become a burden rather than a saviour.
"It does not belong to he who is leading to redirect their steps", so an adage goes. Therefore, we can help Anas to help us by pointing out his mistakes to him should we become aware of any, please.
Finally, when you read Shakespeare's book Macbeth, this is what King Duncan says about the Thane of Cawdor, his trusted friend's execution, "There is no art to find the mind's construction in the face. He was a gentleman on whom I built an absolute trust". He ordered Cawdor to be executed because he had betrayed the trust he had in him. "The description of the Thane of Cawdor's betrayal comes in act 1, scene 2 when Ross tells the king that the Norwegian flag is flying in Fife, and he saw the Norwegian king leading an immense army and being assisted by the Thane of Cawdor."
Rockson Adofo