Cap30 To Drain State Of GHC1.3 Billion This Year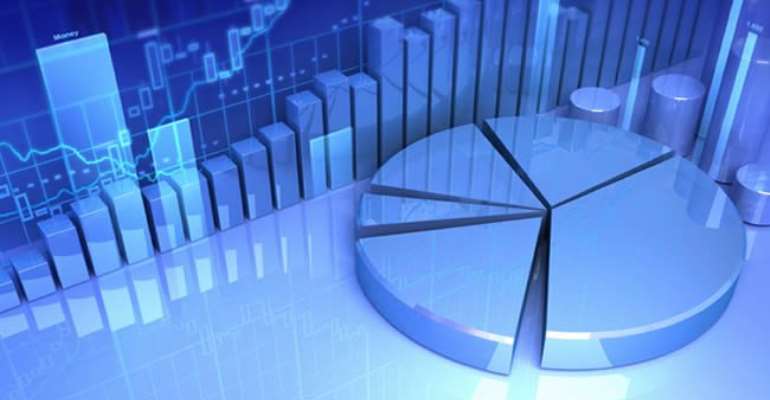 Over GH¢1.3billion will be used to pay retirees on the CAP30 Pension Scheme who draw their pensions from the Consolidated Fund in 2018, despite Act 766 calling for it be phased out by the end of 2014.
This translates into an expenditure of GH¢105 million per month from the Consolidated Fund for the said Cap30 retirees, though the CAP30 pension scheme has been outlawed.
The figure, which could reach GH¢120m per month by close of this year, prompted a high-level stakeholder meeting on unification of pension schemes in the public sector last April.
In that meeting attended by Vice-President, Dr. Mahamudu Bawumia; the Controller and Accountant-General; National Pensions Regulatory Authority (NPRA); Ministry of Employment and Labour Relations; and SSNIT, the Vice-President said he was concerned about the ballooning pensions bill.
The development comes in spite of the National Pensions Act (766), passed in 2008, stipulating that all parallel pension schemes be unified and brought under the three-tier system.
Despite the law's existence since 2008, its provisions have not been implemented.
Section 213 of the National Pensions Act as amended also states that upon the Act coming into force, all existing parallel pension schemes – such as the colonial CAP30 and University superannuation schemes among others – should be unified under the three-tier scheme within a four-year period, except that of the Armed Forces.
The CAP30 pension scheme, which many agree has outlived its usefulness, is a non-contributory pension scheme instituted in 1950 under the Pensions Ordinance, No 42 of Chapter 30, for civil servants in the service before 1972.
Findings and recommendations of Presidential Commission
Prior to Act 766, a Presidential Commission on Pensions – commissioned by former President John Agyekum Kufuor, said in its 2006 findings that the sustainability of CAP30 was seriously in doubt.
"The results of our initial review indicate that the CAP scheme in its current form is very generous in its provisions compared to the SSNIT scheme – to the extent that the benefits may not be sustainable in the long-term as the Ghanaian population ages and life-expectancy improves," the Commission warned in its final report to the President.
The generous provisions of CAP30, the Commission's report observed, create a substantial liability for the state – to the tune of 15 billion old cedis as of December 2004.
"Going forward, it will cost the state an additional 20 percent to 25 percent of pensionable salary before administrative expenses, assuming a non-contributory scheme to fund future benefits if CAP 30 is to be maintained," it added in 2006.
CAP30 no longer sustainable – NPRA
The NPRA believes that it is high time the CAP30 Scheme was scrapped, so that in its place all workers will be made to join the three-tier pension scheme.
Ernest Amartey-Vondee, Director of Regulations at the NPRA, in an interview in April this year said: "The unsustainable nature of this scheme is buttressed by the Accountant-General's Department, which said that their budget for pension payments have become so huge and they don't see a clear way forward so far as the CAP30 system is concerned.
"So, I think that it is clear the things that are happening now are not the ones which will sustain this country; we may now even have to look for funds from somewhere to pay people's pensions. Clearly, we cannot move along that path!"
He added: "These recommendations were made about 12 years ago, and today we are still talking about the same thing. Do we have to wait till the whole world collapses on us before we take a decision? No, let us take the decision now so that the pensioner himself will be comfortable and the state, too, will be relieved of some burden".
Asked if he foresees unification of pension schemes, which would in effect phase out CAP30, happening any time soon, he said: "It is not so much an issue of optimism. I can only express a wish because those to take that decision are obviously above me. So, once they are made to understand and see that the way forward is unification, then I can get optimistic".
If fully implemented, Mr. Amartey believes the new three-tier pension scheme has the potential to transform the country's economy.
"There are so many areas that the law allows the pension schemes to invest in, and those things will promote social and economic development. It permits investments in government securities, bank securities, and collective investment schemes, among others.
"High-rise flats and offices all around Accra are partly-owned by SSNIT; all these projects were made possible by use of pension funds. So, as the new scheme expands you will expect to see more of such developments," he added.
CLOGSAG calls for equal playing field
According to the Civil and Local Government Staff Association (CLOGSAG), the continuous existence of the CAP30 – or failure to implement Act 766 – does not promote equal work for equal pay, as guaranteed in the 1992 Constitution.
"We are all workers, and if some people have a better pension package then it is wrong. There must be equal rights. Our constitution talks about equal pay for equal work, so why should some people be enjoying an enhanced pension while others suffer?" CLOGSAG's Executive Secretary, Isaac Bampoe-Addo told B&FT.
Government, he added, must adhere to the provision of Act 766 – which among other things calls for the unification of pension schemes, "So that we will be put on level playing field, because some of us are losing out".