More Troubles For Kwesi Nyantakyi: Anas Petitions AG, EOCO And Others To Probe Him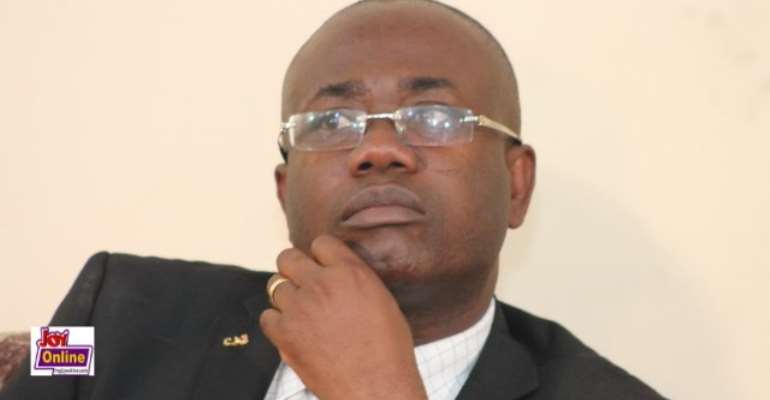 Investigative journalist, Anas Aremeyaw Anas has petitioned four state institutions to conduct investigations into the activities of ousted president of the Ghana Football Association, Kwesi Nyantakyi.
The embattled president, in the investigative journalist's latest piece probing alleged corruption at the Football Association, was caught on tape allegedly receiving monies from 'investors' who had expressed interest in sponsoring the Ghana Premier League.
The investors, unknown to the FA president were undercover journalists.
Anas' documentary, popularly known as #Number 12 exposed the long-held suspicion of corruption at the GFA.
Nyantakyi has resigned and the government has initiated processes to dissolve the GFA but Anas will not rest.
He wants the GFA boss investigated and prosecuted and he wants the Attorney General and Minister of Justice, Governor of the Bank of Ghana, Financial Intelligence Office and the Economic and Organised Crime Office (EOCO), to commence a probe immediately.
He accused Mr Nyantakyi of abuse of office, "breaching his fiduciary duties, engaging in acts of egregious conflict of interest, demanding and receiving gifts and other benefits, and engaging in bribery and corruption, and money laundering."
Anas said these were uncovered by "hard facts captured in audio/visual recording, electronic mail correspondence, and a memorandum of understanding drafted by Mr Nyantakyi in his handwriting and subsequently type-printed and signed by him."
For Anas, this conduct and others listed in the letter to the Attorney General and the other state institutions show a breach of Ghana's criminal laws including offences as money laundering, corruption, bribery and fraud by false pretences.
"It is upon the foregoing that we request a full-scale investigation into the activities of Mr Nyantakyi, especially his stewardship of the Ghana Football Association and Fountain Savings & Loans Limited," Anas said.
Below is a copy of the petition: