Mobile Money Interoperability System Usage Still Rare In Kumasi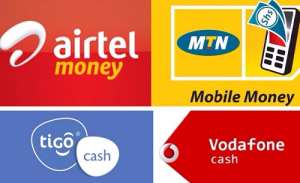 Mobile money Interoperability System usage amongst customers is still rare in the Kumasi metropolis as most people lacked basic understanding about how the system works one month after its launch by Vice President.
Vice President Dr Mahamudu Bawumia on Thursday May 10, 2018 launched the Mobile Money Interoperability System by urging financial institutions and telecommunication operators to find innovative ways of using the platform as vehicle of economic emancipation.
He expressed optimism that the rolling out of the system, coupled with other electronic payment channels such as the Instant Pay and the e-bills pay, online banking and the several other channels, would move the nation faster to a cash-lite economy and turn around the fortunes of the economy towards achieving the President's vision of building Ghana beyond aid.
But speaking on to OTECNEWS NEWS' reporters Sandra Osei and Lydia Bemah Okyere, some respondents admitted hearing Mobile money Interoperability System it on radio but need more education on how the system works.
According to some of the clients, transferring money from one network to another network needs massive education and technical knowhow and appealed to Mobile telecommunication operators to embark on rigorous campaign to enable their numerous customers' access the facility.
According to our reporters some of the customers who have used the system complained about exorbitant fees charged by Telcos and also appealed to the Operators to reduce service charges to enable them used the facility.