Fighting Open Defecation Needs Everybody's Support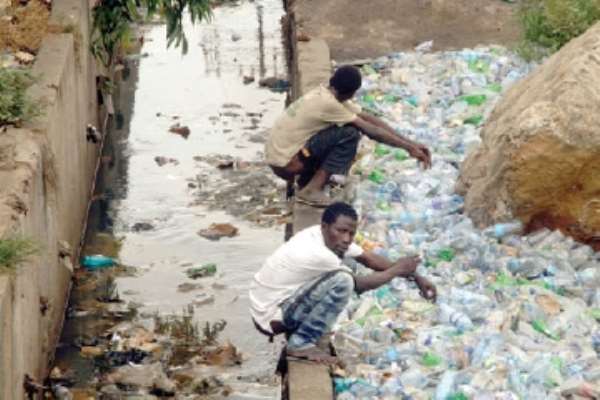 Nana Obeng Badu I, chief of Ananekrom, has said there is the need for active participation of all community stakeholders in the efforts by government to end open defection in the country.
He said it is important for chiefs and other opinion leaders in communities to ensure that households are compelled to construct toilet facilities in their homes.
Speaking at a durbar at Ananekrom, a farming community in the Upper Denkyira West District, to mark this year's World Toilet Day celebration, Nana Badu said chiefs should be bold to speak against open defecation in their areas.
The celebration was organized by the Diaso Area Programmes (AP) Office of the World Vision Ghana (WVG) in collaboration with the Upper Denkyira West District Directorate of the Ghana Education Service to drum home the effects of open defecation on the environment.
Nana Badu also appealed to the district assemblies to assist communities construct sanitary facilities in their areas to help curb indiscriminate defecation.
Mr Irvine Aboagye, Diaso Area Manager of WVG, said the essence of the celebration was to create awareness on open defecation and its resultant diseases such as cholera, diarrhoea amongst others that often affected people especially in rural communities.
He said WVG was currently promoting and supporting the households in communities in the area through its 'Savings for Transformation' (S4T) concept to own toilet facilities as part of enhancing Community Led Total Sanitation (CLTS) project to end open defecation in the area.
He called on community leaders to collaborate effectively with the school authorities to maintain and sustain sanitation facilities provided by WVG to communities in the area.
Mr Robert Kwabena Asumaning, District Director of Education, in an address read for him, praised WVG, for its continued effort to provide sanitary facilities for schools and communities in the area.
He said good sanitation is important to prevent diseases and appealed to Parent Teachers Association (PTA), School Management Committees (SMC) and community leaders to join the fight against open defecation and also ensure proper management of the sanitation facilities in their schools.