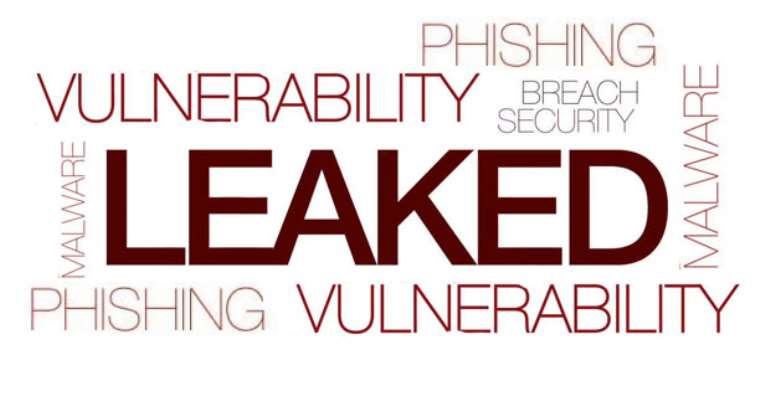 Ministers, CEOs, other government appointees and even private sector players must be wary about the ease with which confidential stuff are leaked outside the four walls of their offices.
No period since the inception of social media surpasses these past few weeks even months in terms of leakages of files from even security agencies.
We recall the regrettable and shameful posting on social media of the picture of Koku Anyidoho and former President John Mahama when the latter visited the former while he was a guest of the Bureau of National Investigations (BNI).
We are all paying the cost of modernity in which social media, as a component, is infiltrating the innermost segments of homes and offices.
These days, appointment and dismissal correspondences are seen on social media sometimes a few days before the recipients receive their engagement and marching orders.
That certainly accounts for some dismissed CEOs staying put and issuing statements on the same social media to claiming to be at post.
One of the CEOs axed last week was spotted yesterday claiming to be at post. If perhaps she has not yet received her sack letter, social media has already announced it.
A fortnight ago somebody, a top NDC personality, had cause to take issues with the leakage of Kwesi Nyantakyi's statement to the Criminal Investigations Department (CID). The statement which for now remains a restricted stuff, and should therefore be treated as such, found its way to the media and was relished accordingly.
When front page stuff proves difficult to come by, such Manna from the CID should, of course, not be dismissed.
It is standard practice for certain details to be leaked to the media in the other hemispheres where best practices are known to thrive. Not so however, when the issue at stake is of a grave criminality whose breach, as in a leakage, can compromise the quality of the outcome of the investigation.
Those holding sensitive positions must be wary of such breaches which are easy to be undertaken by mischievous persons and there is no shortage of such elements whose motive could be monetary or political.
Such persons only need an android phone to copy important and restricted matter which they easily disseminate over a wide area within the shortest possible time. When a matter goes virile, it means it has spread across a wide area, countrywide or even globally within the shortest possible time after being released by persons with an interest in such an occurrence.
The rate at which such breaches are being perpetrated presupposes that confidentiality in public offices has been rendered extinct as these secret materials are sucked and disseminated via social media. The situation has been aggravated by the polarization of the Ghanaian society. Public officials whose political colours should not stand in the way of their work, in the face of this reality, go the full hog to serve the interest of their parties by leaking confidential materials.
In the political game, therefore, each party arms itself with such leaked stuff to be used in the media polemics.