Examples Of Leaders Whose Help Came Through Enemies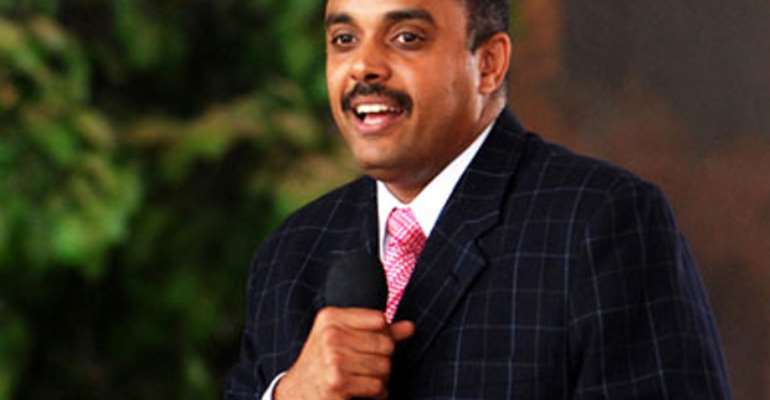 God sends different people to us to meet our different needs. A leader ought to understand how God does this in order not to miss any help coming their way. Ironically, God can send you help through an enemy. Yes, through an enemy! Here are some biblical examples.
1) Jesus was helped by the treachery and disloyalty of Judas. Jesus Christ's greatest achievement was the saving of the world through His death on the cross. Our Lord Jesus was helped to the cross by the betrayal of Judas.
Then Judas, which had betrayed him … Saying, I have sinned in that I have betrayed the innocent blood. And they said, what is that to us? See thou to that.
Matthew 27:3-4
2) Jesus was helped to the cross by the jealousy of the Pharisees. The Scripture tells us that Jesus was delivered because of the envy of the Pharisees.
But Pilate answered them saying, "Will ye that I release unto you the King of the Jews?" For he knew that the chief priests had delivered him for envy. Mark 15:9-10
3) Moses was helped by the stubbornness of Pharaoh. Moses' greatest accomplishment was the deliverance of Israel through fantastic signs and wonders that he performed. Pharaoh gave Moses the opportunity to perform more wonders by stubbornly refusing to let the people go.
And there arose not a prophet since in Israel like unto Moses, whom the Lord knew face to face. In all the signs and the wonders, which the Lord sent him to do in the land of Egypt to Pharaoh, and to all his servants, and to all his land, and in all that mighty hand, and in all the great terror which Moses showed in the sight of all Israel.
Deuteronomy 34:10-12
4) Joseph was helped by the wickedness of his brothers. Joseph's ministry as a Prime Minister of Egypt came about because Joseph's brothers helped to transfer him to the country in which he would be the Prime Minister. They inadvertently transferred him to the land of his exaltation and promotion.
And Judah said unto his brethren, "What profit is it if we slay our brother, and conceal his blood? Come, and let us sell him to the Ishmaelites, and let not our hand be upon him; for he is our brother and our flesh." And his brethren were content…. And the Midianites sold him into Egypt unto Potiphar, an officer of Pharaoh's, and captain of the guard.
Genesis 37:26-27, 36
5) Paul was helped by the buffeting of the messenger of Satan. Through this messenger, who was allowed to buffet him, he was kept from the sin of pride. Through this messenger of Satan, Paul's infirmities were magnified and the power of Christ rested on his life. Paul became more powerful, more anointed just because of the enemy who was let loose on his life.
And lest I should be exalted above measure through the abundance of the revelations, there was given to me a thorn in the flesh, THE MESSENGER OF SATAN to buffet me, lest I should be exalted above measure. For this thing I besought the Lord thrice, that it might depart from me. And he said unto me, My grace is sufficient for thee: for my strength is made perfect in weakness. Most gladly therefore will I rather glory in my infirmities, THAT THE POWER OF CHRIST MAY REST UPON ME.
2 Corinthians 12:7-9
6) Daniel was helped by the accusations of the princes and presidents of Dairus' kingdom. Daniel prospered and had even greater favour after he came out of the lions' den alive. Daniel's God was respected and accepted as the one true God after he survived the experience in the lions' den. God used the jealousy, hatred and undermining of his colleagues to bring Daniel to the highest possible position.
Then king Darius wrote unto all people, nations, and languages, that dwell in all the earth; Peace be multiplied unto you. I make a decree, That in every dominion of my kingdom men tremble and fear before the God of Daniel: for he is the living God, and steadfast forever, and his kingdom that which shall not be destroyed, and his dominion shall be even unto the end. He delivereth and rescueth, and he worketh signs and wonders in heaven and in earth, who hath delivered Daniel from the power of the lions. So this Daniel prospered in the reign of Darius, and in the reign of Cyrus the Persian.
Daniel 6:25-28
It is not only your friends who can help you. You can be helped by an enemy! In fact, the enemy often brings out the best in you. Your enemy will do for you what your friend cannot do. See the enemy in a different light! Watch for how their stubbornness, their wickedness, their treachery, their envy and hatred are being used by the Lord to enhance your life! All things work together for good and God can and will bless you through your enemies. Not only will you overcome your enemies but also these enemies will be used to make you into a greater person.