Statement: Spio Garbrah Is Constesting As NDC Flagbearer, Not As Running Mate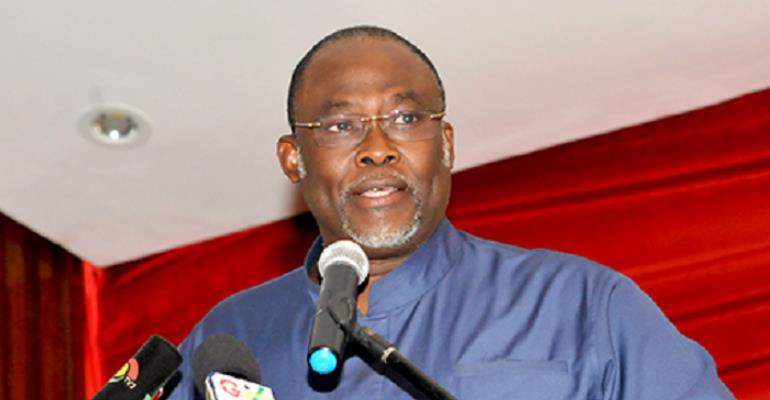 Progressives for Spio (PFS) wish to admonish the teeming supporters of the Spio Forward Agenda and for that matter, the National Democratic Congress, to disregard in absolute terms, false reports making rounds that Dr. Ekwow Spio Garbrah has any intentions whatsoever, to abandon the clarion call by the grassroots of the party to lead the party as Flagbearer, to rather become running mate for Ex-President John Dramani Mahama. Dr Spio Garbrah has not mentioned anywhere, be it privately or in public that he would be running mate for President John Dramani Mahama or any other candidate for that matter. Rather, he has unequivocally stated that he would contest the Flagbearship race of the party to serve his people, no matter who else is a candidate.
He continues to be resolute and focused on his agenda to lead the great National Democratic Congress and give it the needed facelift and re-branding it requires, to rise up from the debris of the 2016 election loss. Having served in various capacities within the party including Constituency Secretary, National Vice Chairperson and Director of Communications, Dr. Spio Garbrah is fully aware of party procedure and needs, and therefore is undoubtedly the most qualified and trusted hand in these times when the party is going through turmoil. At the national governance level, Dr. Spio Garbrah has served his country well in various positions which include Ambassador to the United States Of America, Deputy Minister and later on,
Substantive Minister Of Communications, Minister Of Trade And Industry and a host of other key positions which have placed him in a strategic position of rich experience and international exposure which he intends to harness in transforming Ghana into the beacon of Africa that it is supposed to be. Dr. Ekwow Spio Garbrah is a grassroots man with examples of his recent participation in the U.S. Military Deal demonstration and the Central and Volta Regional Unity Walks among others speaking volumes of his concern for the ordinary people.
Indeed, President John Dramani Mahama has undoubtedly cemented his name in the annals of history with his impressive contributions towards the development of this country and posterity would forever be grateful to him as an astute statesman. However, a time has come when the party requires a unifying leader such as Dr. Spio-Garbrah who possesses the qualities of charisma, tact, discipline, vision and effective strategy to once again, light up the Akatamanso flame which brings hope, relief and fulfilment to the ordinary Ghanaian.
On that note, we wish to congratulate the party on how far we have come in our efforts to rebuild our great Akatamanso, the National Democratic Congress in order to wrestle this nation from the fiery claws of corruption, hardship and economic mismanagement which have become the trademark signatures of the Nana Akuffo Addo-led government.
We wish to further urge all supporters of Dr. Spio Garbrah's vision to not get demoralized or disappointed and to continue to spread the word about Dr. Spio Garbrah's vision and for all delegates of the NDC to rally behind Dr. Spio Garbrah so that the Akatamanso can once again rise to prominence.
Long live Ghana, Long live the NDC.
TETTEH NATHANIEL GUAMAH
CHAIRMAN, PROGRESSIVES FOR SPIO
SCHUBERT KUMEKO BANI
VICE CHAIRMAN, PROGRESSIVES FOR SPIO