Current Developments At The University Of Education, Winneba: The System Is Working—Part 2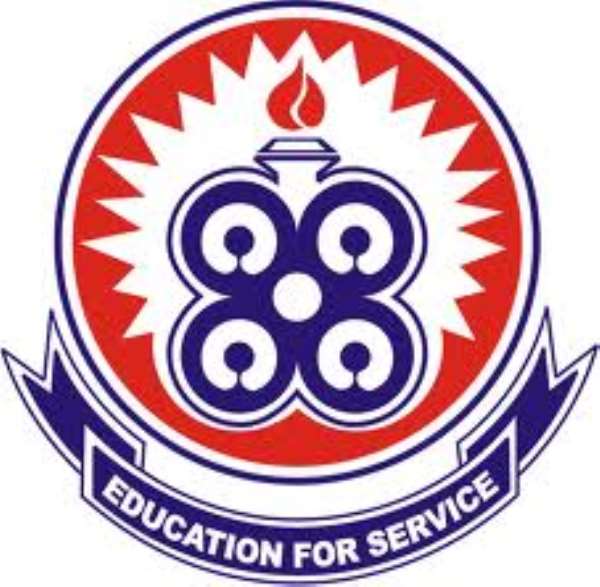 After reading the article by the former NUGS President some few days ago, I took the pain to do my checks from the university to ascertain what is really going on over and my checks did reveal some interesting development that has and still taking center stage in the university that I want to share with well-wishers of our alma Mater.
Few of such are numerated below
1. Students have open doors of the new management - in addition to the Student/Staff Consultative Committee meetings; the new management has introduced a monthly Open Forum Interactions with ALL CLASS REPRESENTATIVES AND SRC AND NUGS
2. There's a strong team in place which is feverishly working to overhaul the hitherto mysterious OSIS SYSTEM which Avoke (embattled VC) never bothered to touch.
3. Even as the task force precedes, the WiFi services at the SOUTH, FACULTY BLOCK, & SCHOOL OF CREATIVE ARTS AREA all at the main campus of the university are so perfect.
4. For the first time in the history of UEW, the Academic Affairs has received almost 40,000 applications from prospect students. The best ever in the past was 29,000! This has been achieved in spite of the initial sabotage by past staff of Academic Affairs unit.
5. Wastage through monthly unjustified travels of UEW top Management has been stopped, saving the university thousands of pounds and dollars.
6. UEW Procurement Unit is now working in compliance with the laws of Ghana, unlike at the Avoke-Akorlie era where SPARKXX alone was awarded 4 huge contracts in a day! It is on record that NONE of the contracts awarded by the Avoke-Akorlie era passed the legal tests.
7. The contractors working on our campuses are now free to order their goods themselves, no longer forced to go through the Theophilus Akorlie Company!
8. In the current era, contractors are no longer forced to live in the Akorlie twin-towers or else they lose their bids!
9. In the current era, ANYONE WHO QUALIFIES is able to win Procurement Contracts to supply goods and services. It is no longer restricted to certain cronies and specific tribesmen!
10. In the current era, local content is being respected. For the first time in the history of UEW, QUALIFIED LOCALS have also been employed as staff of UEW!!
We thank God for the new Management and we pray that they lead UEW for a much longer time.
Long Live Ghana
Long Live UEW
Long Live Effutu State
John Kwame Bondzie
(An Alumnus and Son of the Effutu State)