Korea Supports Upper East Health Directorate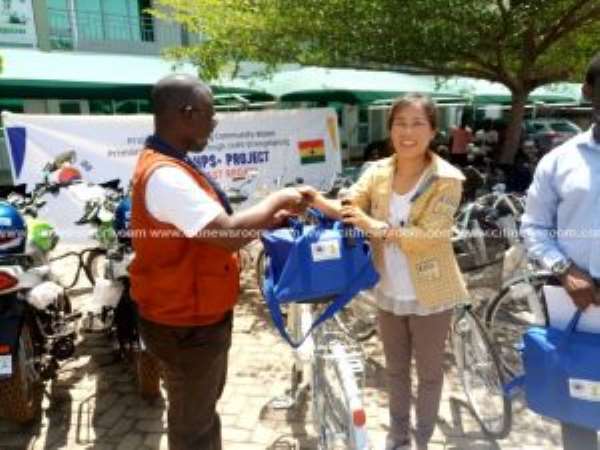 The Government of Korea through the Korea International Cooperation Agency (KOICA) has donated some essential medical and non-medical equipment to the Upper East Regional Health Directorate as part of contributions to Improve Maternal, Newborn and Child Healthcare (MNCH) in the Region.
They comprised 45 medical items and 26 non-medical equipment.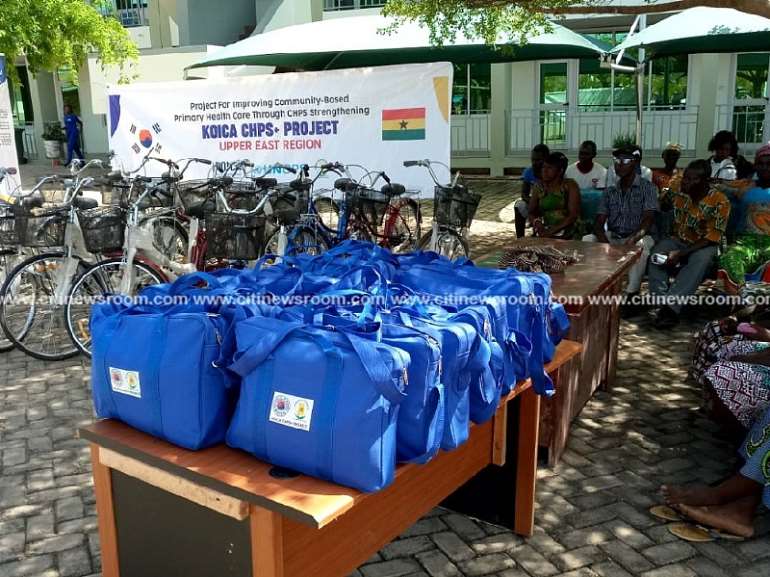 The items included bicycles, raincoats, wellington boots, mobile phones, T-shirts, knapsack and torchlights and tricycle ambulances, among other things, which will be distributed in phases.
The initiative forms part of KOICA CHPS+ project with technical implementation for procurement and logistics by the United Nations Office for Project Services (UNOPS), estimated at a cost of about $ 9,000.000 for five years.
At a presentation ceremony of the items, the Manager of KOICA CHPS+ Project, Madam Myeong Seon Kim, said the project was ultimately aimed at improving, MNCH through the promotion of community participation, provision of quality Maternal and Child Health services, and strengthening the health care system.
She noted that in spite of the many significant improvements made by various stakeholders to ensure quality MNCH services, there were still reported cases of maternal and neonatal deaths.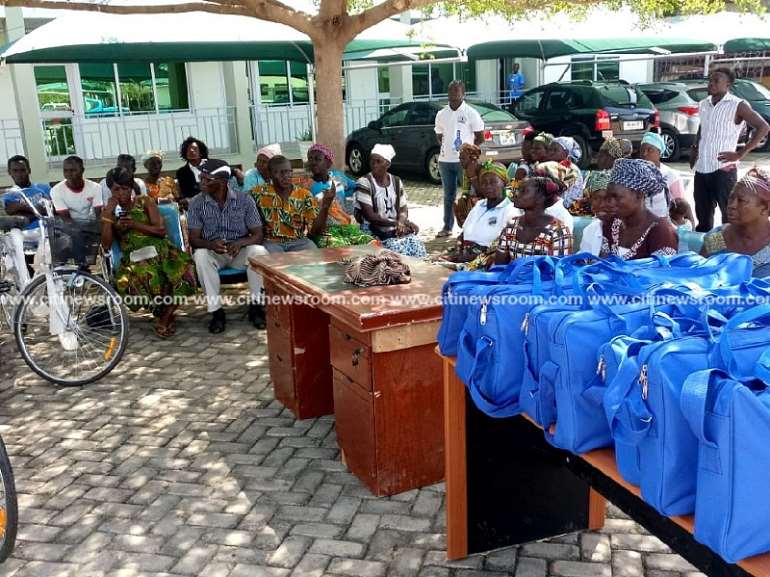 "Every week, I hear the sad news that a mother has passed away related to pregnancy complications. To save them from this painful death, the contribution of each of you as a Community Health Volunteers is very important and precious."
Madam Kim urged the Community Health Volunteers (CHV) to continue to offer their services without withdrawing, and noted that the items were not for their personal use, but to support their activities as volunteers, and cautioned them to return them if they wished to terminate the CHV activities.
Dr Winfred Ofosu, the Upper East Regional Director of Health Services, who received the items on behalf of the Regional Health Directorate and the Ghana Health Service, commended the Korea government and KOICA for the intervention.
He said the equipment would be utilised at the Districts, Sub-districts and the community levels where they were most needed.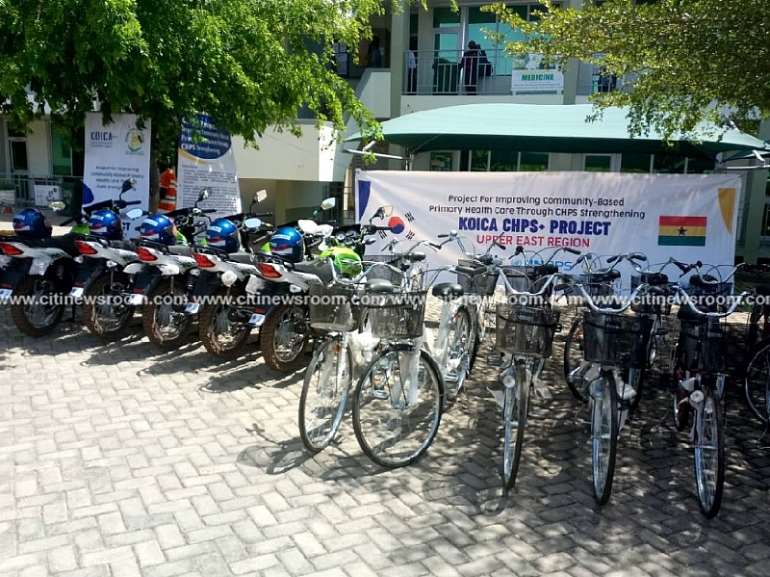 Dr Winfred gave the assurance that they would be maintained and used for their intended purpose to strengthen the health care system, particularly maternal health in the Region.
Mr Francis Adongo, a CHV, said, the items would facilitate their activities in the communities adding that, they would work to ensure that, the benefits of the project were achieved.