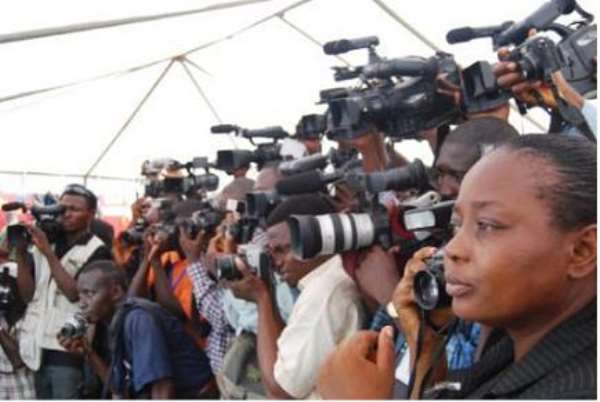 Mrs Ama Kudom-Agyemang, an Environmental Communicator with the Open Forum on Agriculture Biotechnology (OFAB) has underscored the need for Journalists to deepen their knowledge on the use and application of modern biotechnology for effective reportage on agriculture.
The lack of understanding, ignorance and misinformation in the public domain about the use modern biotechnology in agriculture had created negative perceptions about the scientific methods of farming and agriculture.
Biotechnology is the exploitation of biological processes for industrial and other purposes, especially the genetic manipulation of microorganisms for the production of antibiotics, hormones among others.
Speaking at a day's media training workshop for journalists in the Central Region on biotechnology in agriculture in Cape Coast, Mrs. Kudom-Agyemang implored journalists to help correct the misconceptions about Genetically Modified Organisms (GMOs).
The workshop, organised by OFAB among other things, aimed at educating journalists to enhance their understanding of biotechnology in agriculture to be help them to effectively educate the public to embrace the technology to sustain national food security and improved livelihoods of farmers.
This, the OFAB believe would contribute significantly to informing policy decision making processes on matters of agricultural biotechnology through the provision of factual well researched and scientific information for public discourse.
Mrs Kudom-Agyemang explained that it was vital for the media to know more about biotechnology in agriculture to enable them to intend educate the public on its benefits and disabuse their minds of the myths, misconceptions and the risks, which were not evidence based.
She further indicated that biotechnology had been in the system for ages and were used in the production of bread, cheese, yoghurt, alcoholic beverages and many others in the traditional way without having any health implications on humans.
She said biotechnology had benefits including higher crop yields, reduce farm costs and post-harvest loses among others which could undoubtedly enhance food production and food security in the country.
Mr. Daniel Osei Ofosu, a Biotechnologist at the Biotechnology and Nuclear Agriculture Research Institute of the Ghana Atomic Energy Commission who spoke on GMOs, stated that some anti GMOs had sought to thwart the efforts being put in by scientists by attributing a disease such as cancer to GMOs.
This tactics, according to him, was not only geared towards putting fear in people but also to undermine the food security efforts of the country.
"Traditional, biotechnology has been in use for centuries and involves fermentation used in bread making, kenkey, and alcohol production. Modern biotechnology is based on developments in cellular and monocular biology that occurred in the second half of the 20th Century ", he added.
He explained that the introduction of biotechnology in food production was an intervention to improve agriculture to meet the demands of the growing population, which called for support from all, especially the media, to understand the issues and educate the public better.
According to him, biotechnology in agriculture did not only improve crop yield but also ensured insect resistance, which made farmers to save substantial amount of money , enhanced nutritional values and increase the life shelve of produce.
Mr Ofosu pointed out that biotechnology in agriculture was like any other technological application that used biological systems, living organisms to make or modify products.
The practice, he indicated was certified by worldwide regulatory Agencies such as the World Health Organization (WHO), Food and Agricultural Organisations (FAO), United States Food and Drugs Authority (US-FDA).
He appealed to stakeholders including politicians, traditional rulers, farmers, Civil Society Organisations and the media to play their roles effectively in educating themselves and the general public to embrace the biotechnology concept for an enhanced food security in the country.