Akufo-Addo Must Speak On Allegations Against Him In The #Number12 - STRANEK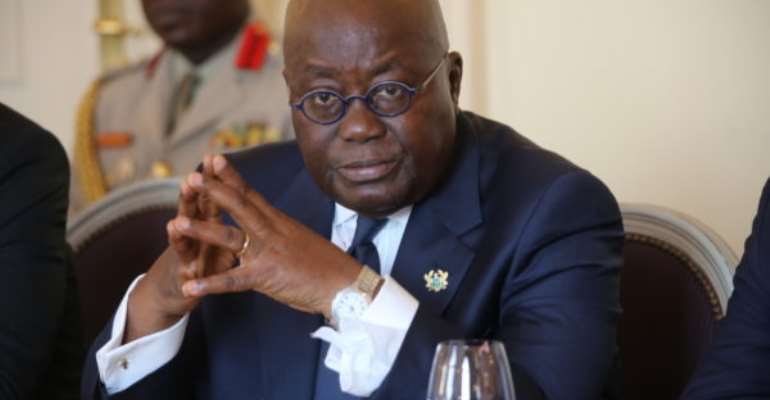 The Strategic Thinkers Network-Africa (STRANEK), a policy think tank whose focus is on corruption, governance and security calls on H.E. Nana Addo Danquah Akuffo-Addo to speak on allegations made against him in the #12 exposé since the allegations are so damning and puts his office into disrepute.
In as much as Ghana Football Association (GFA) rot is quite troublesome, we are more worried about the allegations against H.E. the President and it is trite knowing that guards were not over the mouth of the GFA President leading him to say things which meant that he was really informed about the operations and private life of H.E. the President.
It is on that juncture, we deem it fit to ask questions per the allegations made.
Firstly, is it true the President sold all his properties in order to finance his campaign as alleged in the exposé?
Secondly, if it is true, how many properties did he sell?
Thirdly, is it true efforts are being made to recoup the properties as alleged in the exposé and how is the President going to do that?
We know H.E. the President has promised to protect the public purse from wanton abuse and efforts have been made to set up systems that will prevent monies from going into the wrong hands. For that matter, we wish to remind H.E. the President of the guarantee and assurance Ghanaians need from him on his fight against corruption in these dark days of #12 exposé.
A mere denial by him to Tiger PI when he watched the video is not enough to excuse him from the allegations. He must address the people of Ghana and cause all parties mentioned in the allegations to face the full rigors of law as his integrity is at stake.
STRANEK is of the view that, it is time to pass a bill that will fund political parties and prevent them from spending beyond a certain limit as is done in the United Kingdom, Sweden among other countries. Campaign funds should be apportioned to political parties based on electoral votes they get from immediate previous elections. Perhaps, that will end the pocket theory alleged by Mr. Nyantakyi in #12 exposé since political parties will not do the bidding of individual financiers.
We are all involved in building our motherland Ghana.
Signed.
Nii Tettey Tetteh
Executive Director