4 Grabbed For Passport Fraud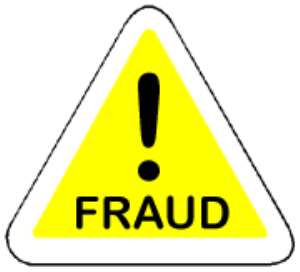 Officials of the Ghana Immigration Service (GIS) last Thursday arrested four persons involved in the illegal processing of Ghana passports t the Births And Death Registry area in Accra.
Eric Kwesi, 31; Arthur Yaw Acheampong, 30; Otoo Owusu Kwateng; 27; and Michel Adiiba, 32, are in custody pending further investigation. Ten others, who were arrested on the premises of the passport processing gang and believed to be customers of the four, have been granted bail.
Ms Elizabeth Adjei, Director of GIS, who disclosed this to the Daily Graphic at the weekend, said a search on the suspects revealed various incriminating items such as a computer used to produce letterheads of various institutions and establishment. She said a number of blank and completed passport application forms, fake Ghana Government payment receipts, rubber stamps bearing the portfolios of various companies, as well as bundles of blank baptismal and birth certificates were found. She added that certificates of the University of Ghana, Legon; Kwame Nkrumah University of Science and Technology (KNUST) in Kumasi, Accra Polytechnic and the Institute of Professional Studies and a photocopier machine were also found on the premises.
Among the rubber stamps found were those of Otuokosam Chambers, Way of Life Enterprise, ENAF Engineering Co. Ltd, Kingdom of God Church, Institute of Business Studies, Akyempim Chambers and Jesus Palace Church.
Ms Adjei said the service had been covertly following the activities of these persons of dubious character, popularly called 'connection men." She said the activieis of thee persons did not only have adverse effects on revenue generation but also impacted negatively on national security. Ms Adjei said the con men normally charged their prospective clients between ¢150,000 and ¢500,000 for the services. She added that the clients only needed to provide four passport photographs and their particulars.
Ms Adjei continued that the con men would then complete the forms and manage to get the passport for them. According to her, depending on one's educational background and trade, an introductory letter would be written and stamped with a corresponding company or institutional stamp to the Passport Office for the issuance of a passport. She added that in cases where the con men would use either a tertiary institution certificate, one's name was typed and pasted on the certificate and photocopied to appear as if the name on it was the original on the certificate. She says investigations were still ongoing to determine how the actual passports were acquired, since most of the documents attached to the passport application forms were fake.