Goalkeeper Kingston suspended for 6 months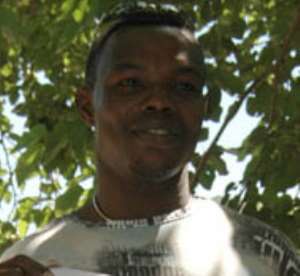 ANKARA - UEFA has suspended Ankaraspor goalkeeper Richard Kingston for 6 months because he tested positive for testosterone after an Intertoto Cup match against Slovakia's Dubnica in Ankara in July.
He did not play in the game concerned but was on the bench and his number was drawn for random testing.
Ghanaian-born Kingston was first brought to Turkey as a junior by Galatasaray. He later took Turkish citizenship and is also known by the Turkish name he adopted, Faruk Gursoy. Without the knowledge of the Ankara club, he was taking medicine containing testosterone in an effort to boost his chances of becoming a father. When the dope test result was announced, Ankaraspor initially stated that it would cancel Kingston's contract but later changed its mind and took out a playing license for him before last week's transfer deadline..