Akufo-Addo to do major reshuffling to cut down size of ministers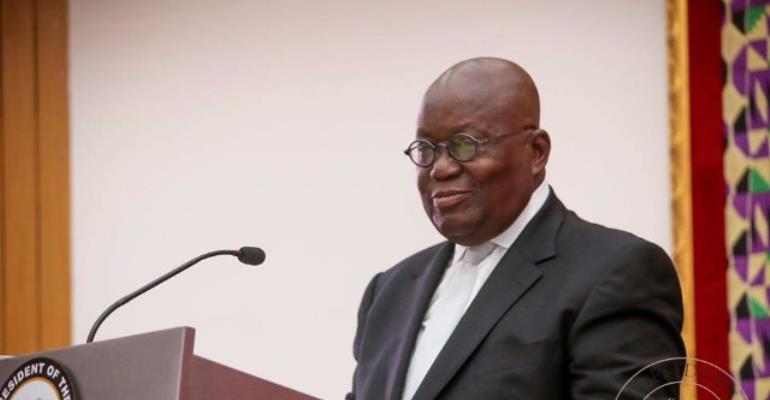 The president of Ghana, Nana Addo Dankwa Akufo caused so much tension in the country yesterday June 6, by asking about four top management officials in top state institutions including the Chief Executive Officer of the Korle Bu Teaching Hospital to step down from their positions.
The bosses of the Ghana Ports and Harbours Authority, Paul Ansah, Chief Executive Officer of Korle Bu Teaching Hospital, Dr Felix Anyah, Alfred Obeng of the Bulk Oil Storage and Transport Company BOST and Gifty Klenam of the Ghana Export Promotion Council have all been given the boot with SSNIT and others yet to follow.
But today, another report on Mynewsgh.com suggests that the president will soon do a high level ministerial and deputy ministerial reshuffle is expected to cut down the number of Ministers from 110 to about 87.
The source also indicated that bosses of SSNIT and others are likely to follow suit. Other sources also say the President is looking for replacement of some of the state companies before announcing their sack.
Yen.com.gh reports that sources close to the presidency have said Tema Oil Refinery (TOR) Chief Executive Officer was saved only because he hails from the Ashanti Region and was a member of a key constituency. It is not conclusive if the President will change his mind or not.
Mr Isaac Osei and his boss, Minister of Energy have been in the news over a public disagreement about the conversion of TOR into a Tank Farm.
For the Energy Minister, he is likely to be reassigned, our source suggested.
President Akufo-Addo was widely criticized, both in Ghana and abroad, for appointing 110 Ministers, the largest in the history of Ghana.
But MyNewsGH.com has reported that the President as is characteristic of his 'listening President' tag, is willing to eat a humble pie and cut the number to 87, maximum 90.