Ama Ata Aidoo Centre Stirs Entrepreneurship Spirit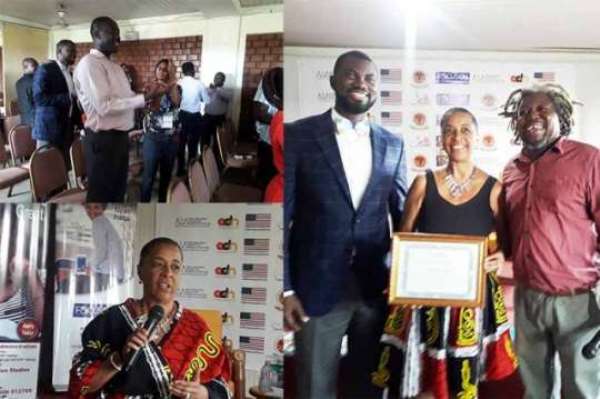 The Ama Ata Aidoo Centre for Creative Writing (AAACCW) has organised a day's workshop at the African University College of Communication (AUCC) to ignite the spirit of entrepreneurship among the youth.
The day's workshop, organised by the centre, in collaboration with the African Diaspora Nation (ADN), and assisted by the United States Embassy in Ghana, brought together interested student of AUCC and the public.
The workshop was on the theme: 'Critical Thinking and the Principles of Entrepreneurship'.
Nana S. Acheampong, a Senior Lecturer at AUCC and the Head of AAACCW said, the workshop was part of activities for the year with the aim of encouraging critical reading and thinking by bringing original thinkers to have an encounter with the audience to open up the scope of thinking.
He indicated that it was also part of plans to bridge the existing gap among the African nationals in the diaspora, who run critical programmes like entrepreneurship, governance and jurisprudence by using academic facilities.
Madam La Detra White, a Small Business Mentor, took participants through series of exercises to expand their scope of thinking and making better choices and decisions to develop and sustain legacy businesses.
She urged participants not to climb up the ladder of success alone but to climb with someone who was in a similar position, saying that, 'We can't be successful until we are all successful'
She indicated, through the interactive facilitation that, there was the need to help each other to succeed in life.
Madam White, who also owns four businesses, said there was the need for every upcoming entrepreneur to have three reasons why they want to become entrepreneurs at their fingertips to easily convince a prospective partner.
She said in doing business, it was important to always raise the bar and become different from existing businesses, adding that, entrepreneurs must be willing to take the risk and build an army of people with the determination to succeed.
She said most African businesses lacked credibility, which hinders the progress of businesses, saying that, Africa must work on that problem to prove to the world that Africans have credibility after all.
She said there was the need to collaborate and start businesses together by leveraging the gifts God had endowed everyone with.
Madam White challenged the participants to raise their bar of thinking everywhere they would find themselves by being original in thinking to bring out more and new innovations.
'You should not be afraid to start a business and also be in control of every idea you conceive until it becomes a reality, by approaching your businesses with the requisite skills, It is not about what you are doing but how you are doing it'.
The AAACCW has so far this year held a 'Speakers' Forum on 'Of freedom and literature', a colloquium on 'why some great works don't work sometimes, and two separate readings for students drawn from five schools in Adabraka.
GNA
By Julius K. Satsi, GNA