Berekum Citizens Association Calls For Forensic Audit Into District Assembly Common Fund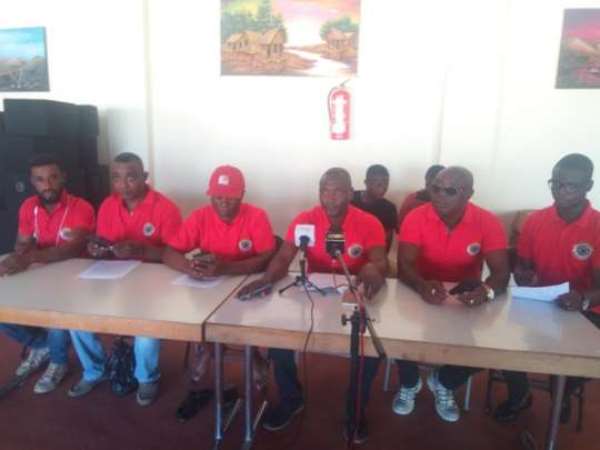 Berekum Citizens Association has called for a forensic audit into the District Assembly Common Fund (DACF) received by the Berekum Municipal Assembly in the Brong-Ahafo Region, at least for the past four years.
According to the Association, which has a membership of about 3,000 and comprising Berekum citizens' home and abroad, observed the Municipality was lagged behind in development, hence an urgent need for a forensic audit of the DACF and the Assembly's Internally Generated Funds (IGF).
At a news conference in Berekum, to register their displeasure over what they described as a 'neglected municipality', the Association said there was a huge shortfall in educational and health infrastructure in the municipality.
Students and pupils of the Ayenesu M/A Junior High School still study under trees whilst the Berekum Senior High School lacked classroom blocks and sanitary facilities.
Mr Francis Manu-Gyan, the Head of Communications of the Association said the Municipality lacked a government hospital, regretting that the Holy Family Hospital constructed in the town in the 1950s lacked modern medical devices and equipment.
He said the facility lacked incubators, and needed urgent expansion work to be able to meet the health needs of the about 90,000 residents.
Flanked by other executives of the Association, who were clad in red attire, Mr Manu-Gyan described access roads in the Township as 'eyesore, muddy in rainy and dusty in dry seasons'.
Mr Manu-Gyan expressed worry that the Municipal Police station was built in the 60s and had since not seen any major rehabilitation and expansion work
'The charge office is like the size of an ordinary kitchen and the cells cannot contain even 10 suspects and this is extremely unacceptable', he added.
'There has been no ambulance service in the Municipality. The ambulance van is sitting at Nanasuano where it has grounded more than a year ago', he stated, and appealed to the government to intervene as appeals to the Municipal Assembly for support had not been successful.
By Dennis Peprah, GNA